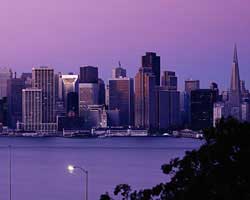 Startups Allow Users to Profit From Personal Data:
A "privacy and reputation economy" is developing as a number of area startups rush to market with products that allow individuals to control or manipulate their personal data. Users can discover what information exists about them online, counter false information, and even allow people to share personal data with advertisers when it benefits them.
The San Jose Mercury News
The Silicon Valley Tech Job Market Remains Tight:
The tech job market in Silicon Valley is as hot as it was during the dot-com bubble in the late 1990s. For tech workers in social media, mobile software and cloud computing, multiple job offers are in the norm. The demand has pushed tech salaries in the region to an average of $99,000 a year in late 2010.
The San Jose Mercury News
AOL Seeks Innovation:
AOL has leased a building (from Google) in Palo Alto and is hiring engineers and others to bring new innovative products to the company. The atmosphere in the 225,000-square-foot building is much like a startup's, with employees drawing on walls, playing pool and ping pong. That is, as long as they produce hot websites and mobile apps.
USA Today
Silicon Valley Opposes Anti-Piracy Legislation:
Hollywood companies hope the government will help prevent online piracy through proposed legislation known as the PROTECT IP Act (PIPA). Silicon Valley tech firms oppose the idea, arguing that PIPA will ultimately put American innovators and investors at a disadvantage in the global economy.
Newsmax.com
IPOs boost Area Home Prices:
A surge in wealth from technology stock sales and IPOs has helped push the Silicon Valley real estate market higher. The median price of a single-family house in Palo Alto, home of Facebook, is now $1.63 million, an increase of 20 percent from last year.
USA Today