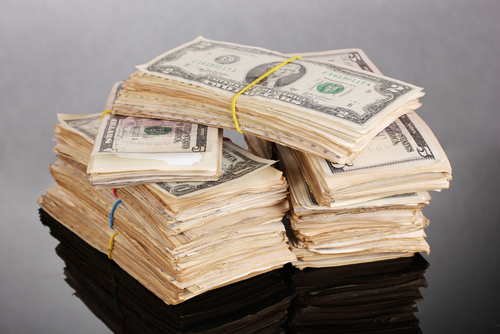 How much is a good
software engineer
worth? If you're
Weeby.co
, here's the answer: $250,000 a year plus equity. As company CEO and co-founder Michael Carter framed it to
CNET
in an interview, the competition for the best talent is so fierce, smaller tech companies have little option but to pay top dollar, especially in areas such as Silicon Valley where the cost of living is so high.
Click here to find software engineering jobs.
Whereas talented engineers at a tech giant are just one of hundreds contributing to a massive, often pre-existing product, Carter added in his CNET interview, "that same engineer at a small company could be the difference between failure and a billion dollars." At Weeby, engineers aren't handed that $250,000 all at once; from a starting salary of at least $100,000, their paycheck increases by $10,000 per month until they hit that magical quarter-million figure. Over four years, an engineer could potentially make a cool million—and that's before you factor in equity. But all that lucre isn't simply handed out; engineers face monthly performance reviews and the constant pressure to perform above and beyond.
Upload Your ResumeEmployers want candidates like you. Upload your resume. Show them you're awesome.
For those who aren't walking into a company with a much-publicized starting salary,
a couple simple tips
can help secure the paycheck you deserve. After an offer's made, take the time to review the salary, equity offer, agreements, and any other materials offered by the potential employer. Ask yourself how the deal compares to others you've received in the past,
or the average salary for people with your years of experience
. If the offer isn't quite to your liking, but you think you'd enjoy the job, prepare to negotiate for more money. The average tech salary hit $87,811 in 2013, up a bit from $85,619 the year before, according to Dice's
annual Salary Survey
. Developers skilled in
R
,
NoSQL
,
MapReduce
,
Hadoop
, and other popular languages, frameworks, databases and skills can earn a comfortable six figures. With that in mind, Weeby.co's offer isn't that much of an outlier, even if it does underline how competitive things have become.
Related Articles
Image: Africa Studio/Shutterstock.com