Amid the frenzy to hire
top software engineers
, the top names don't necessarily pay the top salaries, according to a new report from
Glassdoor
. The report is based on the self-reported salary data of more than 33,000 software engineers.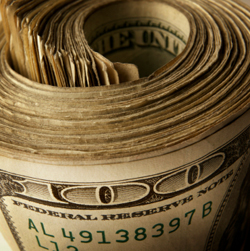 Juniper Networks
leads its list at $159,990 in base pay, with LinkedIn ($136,427),
Yahoo
($130,312), Google ($127,143) and Twitter ($124,863) rounding out the top five. But
Walmart
, at No. 8 ($122,110), comes in ahead of reported salaries at Facebook,
eBay
,
Amazon
or
Microsoft
. Michael Cox, Walmart's vice president of HR and talent acquisition, told Dice News that the company, in aiming to
re-invent e-commerce
, is looking for people who can "do more, to do it differently and to do it better than in the past." The New York Times reports this summer Walmart hired
150 people from companies such as Yahoo and eBay
. As for Yahoo,
since Marissa Mayer became CEO
in July 2012, the company has hired nearly 1,000 engineers. In a single week, it received more than 17,000 resumes for various positions. Indeed, a full 68 percent of Yahoo engineers
say things are looking up
for the company. Just 29 percent believe they're getting worse, according to separate Glassdoor numbers. That compares with 38 percent of
Apple
employees who see a decline. At
Oracle
, 41 percent of engineers expect a business improvement over the next six months, compared with 37 percent at
Cisco
, 31 percent at Microsoft and 29 percent at
Hewlett-Packard
.
Focus on the Bay Area
Seventeen of the 25 highest-paying companies are based in the San Francisco Bay Area, so it's not surprising that the region leads in average annual base salary ($111,885), followed by Seattle ($103,196) and San Diego ($93,993).
Robert Half Technology
recently predicted base salaries will rise 7.5 percent in 2014 for software engineers in San Francisco, to a range of $121,611-$185,976. That compares with a national range of $89,750-$137,250. The Bay Area also leads in the number of employers hiring software engineers (3,846), according to Glassdoor's numbers, followed by New York City (2,264) and Washington, D.C., (2,139).