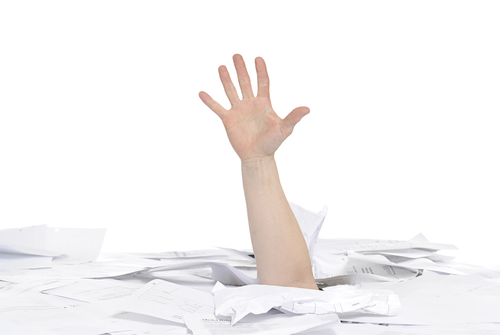 "Big Data" is a term that's attracted a lot of hype over the past few quarters, even if some executives have
trouble with its exact definition
. But according to a new survey by TheInfoPro, a service of 451 Research, a certain portion of companies aren't quite buying into the hype: some 56 percent of its respondents, which included "professionals and primary decision-makers" from large to midsize enterprises in North America and Europe, had no plans for Big Data even beyond 2013. Moreover, many of those executives are apparently focusing less on on-premises storage, and more on cloud services. "After excellent growth in the last two years, storage budgets will grow more slowly in 2012 despite expanding capacity," Marco Coulter, TheInfoPro's research director of storage, wrote in a July 31 statement attached to the results. "While focused on optimizing storage capacity and supporting server virtualization," he added, "some storage architects are concurrently preparing to deliver cloud-like provisioning." Some 6 percent of respondents reported having a larger storage budget in 2012. Among companies as a whole, only 36 percent reported having an increase in storage spending in the works—a significant change from 2011, when 47 percent reported a higher budget. Whether or not businesses choose to engage in a Big Data project, many of them are drowning in a flood of data from a variety of sources, including social networks and customer interactions.
A recent Oracle survey
indicated that 94 percent of organizations collected and managed more data today than two years ago; at the same time, however, some 29 percent of surveyed executives rated their organizations' data preparedness either a "D" or "F," with 93 percent believing that an inability to handle data was translating into lost revenue opportunities. Despite that need to handle the flood of data, IT pros seem ambivalent about "Big Data" as a concept.
The Pew Internet & American Life Project
, in conjunction with Elon University's Imagining the Internet Center, recently asked 1,021 "digital stakeholders" their opinion of how Big Data would affect the future; some 53 percent saw that future as positive, while 39 percent cited a negative version as the most likely outcome.
Image: aldegonde/Shutterstock.com