Despite enormous cutbacks and fare hikes in the New York Subway System, MTA is moving ahead with plans to make every subway platform wireless, creating scores of jobs in the process. In a $200 million six year project, the MTA has subcontracted Transit Wireless and Q-Wireless to install and maintain wireless routers to provide both WiFi service cellular services.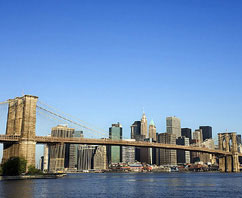 Alex Mashinsky CEO of Q-Wireless, one of the companies participating in the installation, told Dice, "We plan to hire at least thirty people to manage and implement the network in the 277 stations and then maintain it going forward."
The job description is what you would expect Mashinsky said, "We will need everything from RF engineers and technicians to guys who can help wire the stations. We are waiting to appoint a new CEO who will be putting together specific job descriptions and organizational chart."
Jobs to develop the infrastructure and network design are not available because the research and planning was completed three years ago before the project was halted due to a lack of funding.
Transit Wireless will retrofit six stations near 14ths Street on Manhattan's West Side in the next two years. After that, techs will install and configure the remaining 271 stations over then following four years.
"Stations could be completed at a rate of ten to fifteen a month," said Mashinsky. The work could be extended to wire the subway cars as well, but no date has been given on that.
There are currently no plans to wire the LIRR or MetroNorth trains or stations as the city postponed a RFP.
-- Dino Londis