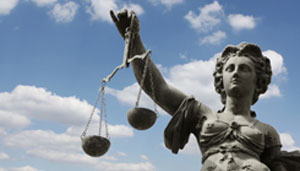 Electronic Arts
has joined
Sony in updating its user agreement with a clause that blocks users from filing class-action lawsuits against it. EA's most recent terms of service for its online services and new Origin PC platform includes statements such as:
By accepting these terms, you and EA expressly waive the right to a trial by jury or to participate in a class action.
And:
YOU AND EA AGREE THAT EACH MAY BRING CLAIMS AGAINST THE OTHER ONLY IN YOUR OR ITS INDIVIDUAL CAPACITY, AND NOT AS A PLAINTIFF OR CLASS MEMBER IN ANY PURPORTED CLASS OR REPRESENTATIVE PROCEEDING.
Sony and EA are effectively disallowing all sorts of court actions, from class action suits to individual lawsuits. In EA's disclaimer, it allows certain exceptions involving intellectual property, theft and piracy, which would mostly involve EA taking
other
people to court. The reason for these clauses, of course, is that EA and Sony want to avoid lawsuits decided by juries who can be sympathetic toward consumers battling multinational corporations. Instead, a private arbitration lawsuit can be brought, but these typically favor businesses and offer relatively small payouts to consumers who win. Plus, they're typically conducted privately, out of the public eye. That makes it easier for them to simply shrug off unhappy customers and prevent collective lawsuits that could get more publicity - of the type they don't want. Each person has the opportunity to opt out of both the Sony and EA "no lawsuit" agreements by mailing a physical letter to the company.