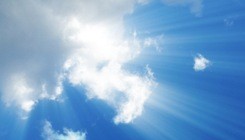 Internet protests against proposed anti-piracy legislation
in the house and senate have led a number of congresspeople to back away from their previous support of the bills. As the New York Times
summed it up
:
It appeared by Wednesday evening that Congress would follow Bank of America, Netflix and Verizon as the latest institution to change course in the face of a netizen revolt.
Indeed, senators are
"rushing for the exits,"
Ars Technica says, with 18 members--including seven co-sponsors--have joined the opposition. Most of these are Republicans. House Speaker John Boehner told reporters that while it wasn't clear what would
happen to the bill
, it's "it's pretty clear to many of us that there's a lack of consensus at this point. And I would expect that the committee would continue to work to try to build a consensus before this bill moves." Not all of the protests happened online. New York Tech Meetup says
2,000 people rallied
to protest the measures. Apparently, their Senators--Chuck Schumer and Kirsten Gillibrand, both Democrats--weren't impressed.
They reiterated their support for the bills
.