St. Louis has found its mojo as a tech hub, writes Gabe Lozano, Co-Founder and Chief Executive of LockerDome
,
a social media platform for sports. A few years ago, he writes
on The Wall Street Journal's website
, he would have gotten more respect by telling people he was unemployed rather than living there. That's not true anymore.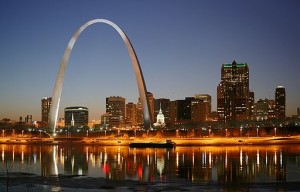 Lozano points to a vibrant startup scene that includes companies like earbuds maker Yurbuds, enterprise software developer
Gainsight
and content company CrowdSource. Taking a similar tack at Forbes, Chuck Cohn, Founder and CEO of tutor-matching website Varsity Tutors, mentions medical Big Data developer Appistry, Lozano's LockerDome and mobile app developer Bonfyre. Talented people want to work with other talented people and the city has forged a mixture of mentorship, entrepreneurship and educational resources into a thriving tech community, they say. Meanwhile, the city recently announced plans to raise $100 million over five years to
nurture locally grown early-stage companies
. All of this has area businesses scrambling for talent. One effort to ease that challenge is LaunchCode, which
pairs young coders with more experienced developers
. Companies hiring in the city include
Monsanto
,
Asynchrony Solutions
and
NextGen
.