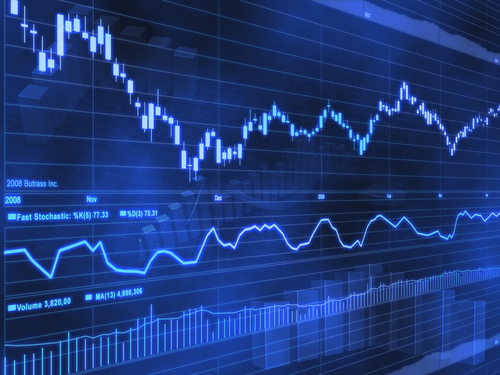 The High Frequency Trading World, a New York City showcase of seminars with titles such as "Optimizing Trade Executing Timing in FX Market," isn't exactly the usual venue for launching a new server. But Supermicro's SYS-6027AX-TRF-HFT1/HFT2 and SYS-6027AX-72RF-HFT1/HFT2 (who says server names can't roll off the tongue?) have a very specific audience in mind: high-frequency financial traders. The key metric for high-frequency trading is latency, or the time it takes to actually process a trade. Supermicro promises that the new servers, available in dense 2U and 4U/tower platforms for maximum processing power, can deliver 30 percent lower latency by precisely tuning hardware and firmware while maintaining high reliability. Here's how the two servers break down, hardware-wise:
Dual Intel Xeon processors E5-2687W ("HFT1") or E5-2643 ("HFT2"); Socket R (LGA 2011)
Eight 8GB DDR3 ECC RDIMM ("HFT1") or eight 4GB DDR3 ECC UDIMM ("HFT2")
Onboard storage controllers: ("TRF") Intel C602 AHCI controller for 2 SATA3 (6Gbps) ports, 4 SATA2 (3Gbps) ports; RAID 0,1,5,10 and Intel C602 SCU Controller for 4 SATA2 (3Gbps) ports; RAID 0,1,5,1. Also, a ("72RF") LSI 2208 controller for 8 SAS2 (6Gbps) ports, RAID 0, 1, 5, 6, 10, 50, 60.
10 hot-swappable 3.5" HDD Bays: SATA ("TRF") or SAS2/SATA ("72RF")
2x (x16) PCI-E 3.0, 3x (x8) PCI-E 3.0 slots and 1x (x4) PCI-E 2.0 (in x8) slot OR 1x (x8) PCI-E 3.0 UIO slot
The server also comes with a standard mix of I/O: two Gigabit Ethernet connections, plus lesser concerns such as 4 USB 3.0 connections and 7 USB 3.0 ports. Supermicro hasn't released pricing yet—but one imagines that, if the new servers are targeted at financial services companies, they probably won't come cheap. For traders, latency can mean the difference between glorious profit and ego-deflating loss. While reducing latency is partially a function of speedier PCs and servers, it's also dependent on the quality of the actual connection between the servers and the stock exchange—something out of Supermicro's control. The solution? Cram as much processing power as possible into sites physically located near exchanges. Over the past few years, software and hardware that allows traders to buy and sell commodities at lightning-fast speeds has changed how a significant portion of Wall Street operates. After all, why let a person make bets over the course of a day, and potentially lose big, when a software platform churning through gargantuan amounts of financial data can make lots of money by executing a flurry of microsecond trades? However, high-speed algorithms have also been blamed for bizarre market activity, including the May 2010
"Flash Crash."
Image: AshDesign/Shutterstock.com