Cloud services like
Amazon's AWS
are creating a talent gap by eliminating the need for
systems administrators
. That means companies have to build their business without having the in-house expertise needed to run their own data centers when the time comes.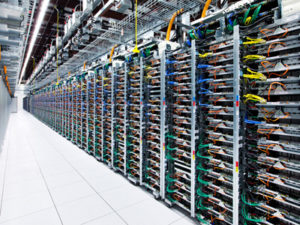 The rise of cloud services providers means fewer people are developing the operational skills needed to build and maintain a business's infrastructure. As a result, finding people who can tackle that work has become more difficult, Steve Curry, president of managed
OpenStack
provider Metacloud, told
the Register
. He worries that in the not-too-distant future, it may become near impossible to find professionals who can do those jobs.
Amazon
, Curry said, "has destroyed the unicorn factory." By that, he means that Amazon – and other providers -- has made it so easy to set up a Web presence companies no longer trouble with the time and expense necessary to develop, break and learn from their own data centers. In the past, startups would get funding, buy hardware, build their own date center from the ground up and scale it as the business grew. "No one does that anymore," Curry said. Instead, companies use third parties for their hosting solution and put their money into the core business -- and infrastructure's not the core. The big problem comes when businesses move off of rented cloud space because of performance or other issues. The talent they need to construct their own solution has become all but impossible to find. Metacloud itself has had to spend a lot of money hiring people away from Google to secure the skills it needs to manage its own solution. As the Register notes: "Not everyone can afford the digits to tempt an employee away from those ad-gilded confines."