Smartphone maker HTC Corp. has laid off 30 employees in order to "optimize our organization and improve efficiencies after several years of aggressive growth," according to multiple news accounts. The laid-off workers represented 20 percent of its U.S. workforce.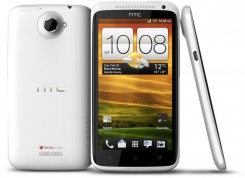 The struggling smartphone maker has seen sales drop 31.5 percent this year compared to the same period a year ago,
Reuters reports
. Analysts blame component shortages at the beginning of the year and the company's "position at the high end of a smartphone market that is close to saturation." Before the layoffs, about 150 of the company's 17,000 employees were based in the Seattle area. In a statement, HTC said it would "continue to hire in strategic areas." Though it was once a high flyer, competition from
Samsung
and
Apple
has taken a toll of HTC's profits, which fell 83 percent year-over-year in the second quarter. That was despite "strong reviews" of its flagship HTC One Smartphone,
PC World
reported. Analysts worry that worse things may be ahead for the company:
Microsoft's
and Google's presence in the smartphone business could reduce potential partnership opportunities and income. HTC is expected to introduce a new line of entry-level and mid-market handsets later this year in a bid to expand revenue and market share in global markets.