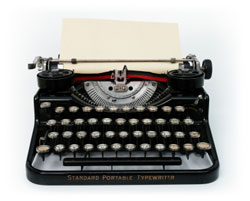 DICE NEWS ROUNDUP
Tech Employment Moves Higher:
IT employment continue to show month-over-month growth. According to the monthly index published by TechServe Alliance, the number of IT jobs increased by more than 7,000, rising to 4,064,500 jobs in October. That's up by more than 87,000 positions from October 2010, or 2.2 percent. "According to both data and the anecdotal reports of my member companies, demand for IT professionals in key skill sets remains strong," said TechServe Alliance CEO Mark Roberts. Another report, this one from WANTED Analytics, says the most commonly advertised job titles include Project Manager, Software Engineer, Java Developer, Business Analyst, Systems Administrator, Database Administrator, and Programmer. The highest demand for tech workers is in New York, Washington, D.C., Chicago, Atlanta and Los Angeles.
PRN via Marketwatch
Warren Buffett Gives IBM a Big Stamp of Approval:
Superstar investor Warren Buffett spent $10.7 billion to buy about 64 million shares, or about 5.5 percent, equity in IBM. Big Blue ended 2010's trading year at $146.76 and closed Wednesday over $186, making it a pretty good investment indeed. Buffet's buy makes him IBM's biggest shareholder. He also owns about $230 million in Intel stock.
AllThingsD
Ballmer Has No Breakup Plans for Microsoft:
Microsoft boss Steve Ballmer told the company's shareholders he sees no benefit to splitting the giant into parts. "There's nothing that I see in creating fundamental value in splitting the company up," Ballmer said, adding that Microsoft benefits from synergies it's able to drive across the company. An example: the Xbox uses technology from the Bing search engine, as well as voice recognition that comes from the company's research unit. "The company doesn't invest in things that are idly independent," Ballmer said. "Drawing a set of arbitrary boundaries is quite hard."
Cnet
Sony Is Looking Into Web-Based TV:
Sony is considering launching an Internet-based alternative to cable TV. The company has approached several big media companies to negotiate the rights to offer their channels over the Web in the U.S. Sony wants to send the channels over Internet connections to Sony-made devices, including PlayStations, TVs and Blu-ray players. Among the companies Sony's approached are Comcast's NBCUniversal, Discovery Communications, and News Corp. One potential problem: Sony's desire to license a smaller bundle of channels in order to undercut the existing cable players on price and flexibility. Still, the very idea of Net delivery of TV content is sure to rattle the cable establishment.
The Wall Street Journal
Big Shots Protest Copyright Law Changes:
Nine internet and technology companies -- including Google, Twitter, Facebook, Yahoo and Zynga -- ran a full-page ad in The New York Times to oppose the proposed Stop Online Piracy Act (
H.R. 3261
) and PROTECT IP Act (
S. 968
). They don't like how the bills would modify the "safe harbor" provision of the Digital Millennium Copyright Act (DMCA). That provision protects hosting companies from copyright violations so long as they make good faith efforts to remove infringing material. The proposals would dictate new penalties for copyright infringement on sites that host user-generated content, like Facebook and Twitter. Under the DMCA, copyright owners are responsible for doing the grunt work of finding infringing material and asking for it to be taken down. Under the new scheme, the burden would shift to the sites hosting the content.
The Verge
Malware Apps Are Flooding Android:
A study from the
Juniper Global Threat Center
finds that the amount of malware on Android has risen 472 percent since July 2011. "These days, it seems all you need is a developer account, that is relatively easy to anonymize, pay $25 and you can post your applications," says the report. Unlike the Apple App Store, the Android store has no upfront review process and no one checking to see that apps do what they say.
The Loop
Upcoming Tech Events
2011 Boston CIO Executive Summit
November 30—Boston Best practices and leadership skills to enhance your organization's ability to impact the local and global business climate.
Gartner Data Center Summit
December 4-8—Las Vegas Data center professionals and I&O execs will get advice and strategic recommendations relevant to all data center disciplines: servers, mobility, operation systems, storage, facilities, business continuity and disaster recovery.