Technology is increasingly the differentiator among brands in retail,
according to research firm Gartner
, which pointed in a recent report to four forces — cloud, mobile, social and information — with the power to "either recreate businesses or level them."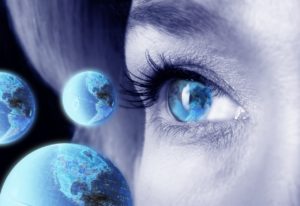 "If you're not familiar with it, you probably don't realize how technologically advanced retail is," says Jerry Sheldon, retail analyst with IHL Consulting Group. Indeed, the National Retail Federation has launched a "This is Retail" campaign to highlight and raise awareness of career opportunities. Overall, the industry spends around 1 percent of revenue on IT, among the lowest of any industry sector. That can mean constrained budgets may hamper companies' ability to land top talent, Sheldon says. Those aggressively pursuing technology, however, are raising the amount they spend to 2 to 2.5 percent of their revenue. "Note that retail tech investments are made in the millions of dollars with a capital M," Gartner observes. "Amazon's tech investments are made in the billions of dollars with a capital B." As with any industry, IT workers with experience in rolling out emerging technologies — like, say, the use of iPads in stores — will find their market value enhanced, notes Joe Skorupa, editor-in-chief of RIS (Retail Info Systems) News, which published the report with Gartner.
The Innovation Leaders
When asked to name the five leaders in retail tech innovation,
Skorupa chose Nordstrom, Urban Outfitters,
Macy's
,
Amazon
and Apple. For his part, Sheldon said he couldn't cull his list to five. He chose Amazon, Apple, eBay, Macy's,
Walmart
, Build-A-Bear,
Starbucks
and REI. Build-A-Bear seems a surprising choice, one Sheldon describes as "doing phenomenal things with customer engagement — especially in figuring out how to engage with a small child." It's adding
Microsoft
Kinect technology and Surface tables to create a half-shopping/half-theme-park experience in stores. In building a bear, the child can place a heart on the table, then select "characteristics" they want the bear to have, as well as a customized sound chip and even scents such as chocolate chip or cotton candy. The store staff can pick up on these choices to better engage with the child during the purchase, and information collected is used for engagement after the sale, Sheldon says. Other innovations:
Use of mobile devices in stores, by both by staff and by customers: "Once you roll these things out, they're not one-trick ponies," observes Skorupa. They're used for checkout — as pioneered by Apple — but also "look books" and displays of product information. They also may have the ability to go online. "They may tap into the [company's] website, but go beyond that as well," Skorupa says. Urban Outfitters associates use them to make returns quick and painless and also to order out-of-stock items from elsewhere in the chain.
Omnichannel: Walmart, Target, Nordstrom, Macy's and Urban Outfitters are among the retailers whose financial results show they've found successful formulas to seamlessly integrate the shopping experience between mobile devices, the Web and stores, Gartner says. Sheldon also points to back-end systems at Amazon and eBay that make Web shopping so easy.
RFID: Macy's is attaching a chip to each item, enabling the company to do inventory daily or hourly, if it chooses, rather than just twice a year.
Real-Time Data Mining: As data analytics becomes more predictive, stores can respond more quickly. Say a celebrity mentions a certain handbag on Twitter. By monitoring social media and gauging the bag's popularity, stores can quickly ship stock from other areas, or place rush orders to the factory.
The Outlook for You
Gartner says interest in developing software in-house has declined since last year, in large part because of the growing availability of mature packaged solutions. On the other hands, "Some retailers view IT as part of their 'secret sauce' and prefer to keep things really close to the vest," says Sheldon. "Others don't want to be an IT house and prefer that work be done out-of-house. They don't view IT as a core competency. It really boils down to what fits them best strategically and what's most cost-effective. Best Buy may have very different drivers versus
Home Depot
versus Macy's." Many companies, however, prefer to keep systems integration work in-house, he adds.
The report cites these among retailers' top technologies for 2013:
Campaign analysis and forecasting
Standard forecasting and planning
Mobile POS (point-of-sale)
Predictive analytics
In-store return and pickup of Web orders
And these are among their biggest challenges:
Retiring legacy systems
Developing applications to satisfy empowered customers
Application integration
Managing big data
BYOD
Updating store bandwidth and infrastructure
A key skill for IT pros, Sheldon says, is the ability to understand how humans interact with technology in an effort to keep it as simple as possible. With a turnover rate in stores of 200 to 250 percent per year, the technology has to be obviously easy to use.