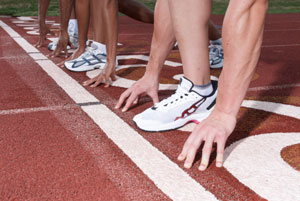 I had the opportunity to meet with one of my college mentees not long ago. For the sake of this article, we'll call her Zoe. Zoe was back for winter break from one of the UC campuses in Southern California, having just completed the Fall term of her second year of a Computer Science and Communications double major. Here in Silicon Valley, when I meet my mentees in person, I usually like going to breakfast at little restaurant in Menlo Park. That way we have time catch up with all that's going on in college, the coming term and their future plans. After discussing the fall term, we started reviewing Zoe's plans for the winter and spring terms, I asked about her plans are for the summer. She said that she was going to take the summer off and try to find a job as a clerk in one of the Malls in the Valley. I thought it was great she was taking some time off, but why not apply for an internship at companies she might have an interest in working for when she graduated. Zoe (shockingly) had never heard of internships geared toward college students. Of the professors she had, none had ever mentioned them.
The Ins and Outs
So I told her: Many internships geared toward college students (both graduate and undergraduate) are designed to let the company to try out the student, and the student to try out the company. In many businesses, you're paid as a regular employee, complete with benefits though an introductory wage. In some cases, the company may provide a lodging allowance if you're temporarily relocating for the summer. Many internships last for two to four months during the summer, and some companies extend the internship on a part-time basis after that, provided there's a good fit and a need. If the intern does well and the hiring managers think she'd make a good regular employee, they may make an offer of full employment on the condition that the student graduates. One of the biggest problems that many new college graduates have who have
not
participated in internship programs is when they graduate and leave college they have a hard time finding that first job. The fact of the matter is that most employers are looking for experienced employees. Just going to college doesn't give you experience. If your degree is in computer science and your only experience is as a store clerk, you don't have what they're looking for. It's a chicken-and-egg paradox: You need experience in order to get hired, but it's hard to get hired without experience. Internships at companies help solve this problem. However, you need to take the initiative and apply for these internship opportunities. They don't just appear like magic.
How to Get Them
Internships at companies are jobs–introductory jobs, but buts nonetheless. Like any job, you have to apply for them and have to interview for them. So yes, you do need a resume and you do need to be able to communicate during the process. How do you find out which companies are offering internships? There are several ways. Check with:
The department head for your major (like the head of computer science at your schoole).
Your college counselor.
Your college's employment counseling center.
Your college alumni relations office.
Dice, or the websites of companies you'd like to work for. Do a keyword search for "intern,"
Several other good online sources of college internships are
Internship Programs.com
,
Dream Careers
, and
College Recruiter Connection
. Quite often these sources allow the prospective intern to browse by employer, field, date and location. Companies start the call for internships in late December with recruiting for internships starting in January to mid March. Most internships start in May and end in August or September. In the end, I recommended to Zoe that she create a resume and start her search for a summer internship now. I also told her not to limit her search to public companies, but to include the various agencies of the federal and state governments as well. So are you a college student? If so, think about getting that experience you'll need for the job you'll apply for when you graduate. Consider internships--but don't wait.