Our weekly snapshot of who's hiring and who's firing across the IT landscape.
HIRING
Cloud computing company
Citrix Systems
is expanding its Fort Lauderdale, Fla., office and plans to add 200 jobs in the next three years. The company currently has 1,600 workers at the location. [Sun Sentinel]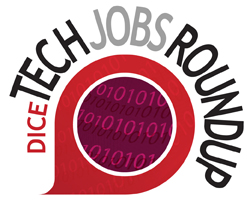 Consulting firm
Knowledge Services
will add as many as 400 workers
to its Indianapolis office by 2018. The additional employees will bring the total headcount there to 715. Currently, the company employs more than 1,100 workers nationwide. [Dice News]
Amazon
has reportedly tested a new wireless network for connecting its devices to the Internet,
a move that may hint at more hiring
for wireless and telecom-related jobs. The tests reportedly took place near Cupertino, Calif., where Amazon is
rapidly expanding its Lab126
. [Dice News]
Sprout Social
, a Chicago-based social media management platform provider,
plans to add about 25 employees to its headquarters by year's end
. In 2014, it will launch a more aggressive hiring spree as it boosts its sales team and adds engineers. [Dice News]
LAYOFFS
Struggling
Level 3 Communications
expects to
eliminate about 700 positions
as it aims to achieve operational efficiencies and turn its first profit in 15 years. The communications company is cutting approximately 6.5 percent of its global workforce. [Dice News]
Salesforce.com
plans
a workforce reduction, cutting 200 positions worldwide
. The move is part of an effort to eliminate redundant positions in its cloud business following the company's acquisition of ExactTarget. The layoffs come despite Salesforce posting strong second quarter results, which beat Wall Street's expectations. [Dice News]
Sears Canada
plans to
lay off 138 IT staffers
, but will contract with
IBM
to have their work performed in the Philippines. The cuts are part of a plan to eliminate 245 jobs. [Dice News]
Big Fish Games
is
pulling the plug
on its cloud game-streaming initiative and will lay off 49 employees in Seattle and close offices in Vancouver, B.C., and Cork, Ireland. The company had 524 full-time employees in Seattle earlier this month, so the layoffs there represent about 9 percent of its workforce. [Dice News]
Dell
confirmed that it has
initiated a limited number of layoffs
, but declined to provide specifics. The actions took place in the wake of Dell's posting of weak second quarter results. [Dice News] Games developer
Sony Online Entertainment
cut an undisclosed number of workers, even though it's currently in the midst of creating
EverQuest Next
, a massively multiplayer online role-playing game. [VentureBeat]
Sprint
is instituting layoffs at three Texas offices, resulting in a total of 284 cuts in its technical support and business areas. The layoffs, which began Aug. 22, will hit the Fort Worth, Temple and Irving offices. Later this month, the telecom company will begin another round of layoffs. Taking the August layoffs into account, the downsizing will impact 800 employees. [Austin Business Journal]
Is there hiring or firing going on at your company? Email what you know — in confidence, of course — to
tips @ dice.com
.
(And remember, you probably don't want to send from your company email address.)