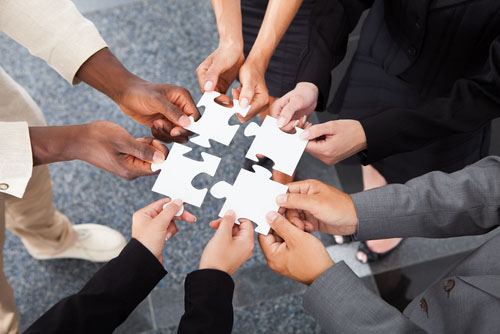 Since Google last week gave the world
a look at the diversity of its workforce
--or lack thereof--the tech media has been full of articles dissecting what most people already knew: The industry is pretty much male and white. Google said that just 30 percent of its employees are women, 3 percent are Hispanic and 2 percent are black. In technical roles, 60 percent are white and 17 percent are women. For comparison's sake, women make up 47 percent of American workers overall, and represent 20 percent of all
software developers
. Eighty percent of American workers are white, 12 percent are black and 5 percent are Asian.
Click here to search compliance jobs.
Companies say the lack of diversity reflects the pool of available talent. They point out that they've undertaken a number of efforts to encourage more women and minorities to pursue STEM degrees. But that's a long-term solution, and many question whether the issue isn't really more about workplace culture. The overwhelmingly white and male tech workplace, they say, isn't welcoming to people who don't fit in with the existing demographics. After Google released its numbers,
Business Insider
talked about diversity with Shellye Archambeau, CEO of MetricStream, which calls itself a governance, risk and compliance solutions provider. The website calls her one of the "smartest black people in tech." (Given her track record at places like
IBM
, NorthPoint Communications, Blockbuster and Loudcloud, she's undoubtedly smart but it seems ironic that BI pigeonholes her as one of the smartest
black
people in tech.). Archambeau's main points: First, diversity is a governance issue: If a company's leadership wants its workforce to be diverse, it will be. Noting that California is one of the "most diverse and liberal states," she said, "If Silicon Valley wanted to solve this issue, it would be solved." Second, she thinks things are moving in the right direction, at least as far as women are concerned. She notes that
Hewlett-Packard
, IBM, Yahoo and Xerox are all led by women. "Every day they inspire us through their leadership, they broaden our perspectives, and they help tear down the structures, hierarchies, barriers--real or perceived--that might otherwise hold us back." Truth is, Archambeau's not saying anything new here, but her words are another indicator that tech's leadership recognizes there's a problem to be solved. The question becomes when will executives, educators and tech professionals themselves decide the issue is something to face now, not over the years as the talent pipeline shakes out. Changing the proportion of women and minorities pursuing STEM careers is an admirable goal, but the results won't be seen for some time to come. Google's willingness to bring the conversation out into the open is an encouraging sign, but it won't mean much if other brand names don't follow suit.
Related Articles
Image: Andrey_Popo/Shutterstock.com