Hiring of veterans received another boost last week when technology solutions provider TeleTech announced plans to hire 1,000 vets by the end of the year.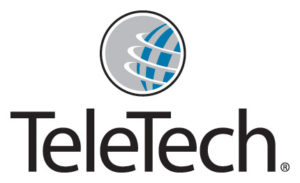 A range of technology professionals will be among these positions, including principal SQL database administrators, release engineers and senior managers of technology services at offices across the U.S. TeleTech will identify potential candidates by relying heavily on technology itself. The company is using a Veterans Job Bank widget powered by the National Resource Directory, which translates military skills into civilian occupations and lists available jobs at companies using it. For example, a Navy fire control specialist with a 1113 specialty or radar operator code, may punch in the title fire control specialist on a regular job board. That's likely to return listings for firefighting. However, the Veterans Job Bank widget uses the military MOS or MOC code and so would likely return job listings for radar systems. "Hiring veterans is good business," says Mike Jossi, executive vice president of human capital delivery for TeleTech. "We truly appreciate veterans' experiences and have found that their transition into civilian positions is smooth and successful." TeleTech is the latest company to use the Veterans Job Bank widget in its hiring. In 2011, Google helped design and launch the widget as part of President Obama's Open Innovation efforts to team public agencies and private companies on voluntary projects. Other companies using a military skills translator include
AT&T
, which plans to hire 5,000 veterans over the next several years. TeleTech's hiring plan is part of a larger effort by the National Chamber Foundation and Hiring 500,000 Heroes Initiative, which aims to get businesses to hire half a million veterans and military spouses by the end of 2014.