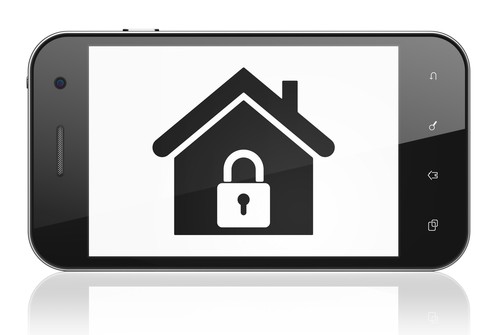 On top of the massive popularity of the iPhone and Google Android devices in the consumer space, mobile computing has had a substantial impact on the enterprise. In the same way apps have changed the way we communicate, play, and learn, they are also changing expectations for business technology. To capitalize on this trend, companies are adopting Bring Your Own Device (BYOD) initiatives to potentially optimize their processes. By increasing connectivity and supplying the independence to choose their favorite devices, employers are hoping for the best. Yet while benefits of mobile workers have been perpetuated in recent years, the actual path to ROI can be complex. With 80 percent of
BYOD initiatives
categorized as poorly managed, and the rate of enterprise tablet adoption set to double by next year, there are some big steps needed for a secure environment. From security issues related to third party apps, to the necessary policy and guidelines for delegating access to personal data on devices, BYOD requires a comprehensive strategy. While there are plenty of challenges that cannot be avoided, the issues related to unsecure apps can be taken care of with custom enterprise apps developed specifically for your business.
Custom Apps Align with Security in Mind
One of the major security issues related to BYOD stems from the sharing of data. Consumer apps are notorious for accessing pervasive amounts of information on a device. Phone records, calendars, email addresses and more are accessed and shared with third parties by most consumer apps. When it comes to financial data, project information, and internal communications, no precaution is unwarranted. While many IT departments opt for blacklisting certain apps and whitelisting safe ones, there is a better method. Developing custom enterprise apps will make it easier for an IT department to understand the ins and outs of each app's security aspects. When creating these apps, IT can consult directly with the development team to ensure they meld directly with the existing security environment. On top of creating specified apps to attend to the needs of individual departments and positions, enterprise apps can also be developed to serve as safer and more secure alternatives to consumer facing productivity apps. By aligning security processes from the outset, businesses can effectively void the chance of consumer apps infiltrating confidential data.
In-House Apps Help Avoid Data Excess
With the average cost per line for employees coming in at $75, according to a
Visage Mobile Inc.
report, BYOD is not a guaranteed cost saver. In fact BYOD costs around
33 percent more
than a corporate managed mobile initiative. The costliness of BYOD initiatives is often directly tied to excessive data consumption through app usage. Downloading multiple productivity apps, streaming entertainment during a train ride, and countless other uses can add significantly to overall costs. By offering customized enterprise apps that are available only through the corporate network, the related expenditures of outside apps can be stymied. There are various Mobile Device Management (MDM) solutions out there that allow IT to manage the totality of the BYOD environment from a dashboard. Companies such as
AirWatch
and
MobileIron
focus solely on providing such services. One popular option for BYOD is to create separate boot profiles for a device. Upon entering the corporate campus an employee boots their smartphone for work purposes, equipped with all the necessary enterprise apps and network access credentials. When leaving for the day, the device can be restarted for personal use. Such proactive strategies can avoid costly security scenarios, like a worker exiting the company with confidential files in their personal Dropbox.
Mobile Tools Should Align to Tailored Workflows
Creating custom enterprise apps may seem like a daunting task, but the best way forward is to start small and focus. Identify workflows that can immediately be optimized. Expense reports, reserving space in a conference room, note-taking apps in the vein of Evernote, and project tracking apps can be created in-house or externally quite efficiently with a solid roadmap to guide the design process. By understanding where the gaps are in your existing processes, an enterprise app can potentially fill that void. Apps for task-management, schedule-setting, and the like are also useful business tools. Rather than create one pervasive app with all of these different functions, it is highly advised to divide your apps to do one thing and do it well.
Ian Fisher
at ReadWriteWeb discussed the value of creating multiple apps with individual functions:
"By having this suite of apps, you can quickly combine them to create new, efficient workflows. If you switch from DocuSign to another e-signature app, you only have to swap one piece of your flow."
By assessing what tasks can benefit most from being ported to mobile devices, your BYOD implementation will be more likely to boost productivity. In the end, a successful and secure BYOD implementation rests upon the apps that employees use to increase their productivity. Without the pertinent tools to complete tasks via mobile devices, a BYOD initiative can never achieve the efficiency and connectivity many hope for.
Himanshu Sareen, CEO of Icreon Tech (a global IT consultancy delivering business solutions and custom applications). Himanshu is responsible for the strategic and overall business development of Icreon.
Image: Maksim Kabakou/Shutterstock.com