In honor of Earth Day, here's some notes on making networks just a bit greener. Save the planet? Sure. But you can also save money.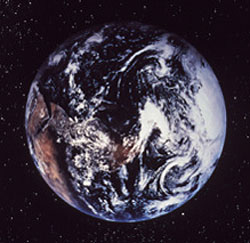 Computerworld
points out that although servers grab most of the attention when it comes to power management, all the other network equipment hanging off them can go green as well. It's important because networking can account for up to 15 percent of the total power budget. Switches, routers, racks, cooling: it all adds up.
Some tips that the experts suggest for squeezing more energy efficiency out of your IT operation:
Refresh your equipment. "Cisco estimates that its new equipment gains 15 to 20 percent in energy efficiency every two to three years.".
Make use of energy-efficient features. "For example, Cisco's Nexus 7000 switch can reduce power consumption in empty line-card slots, but that feature is not yet available in the vendor's more popular Catalyst 6500 series."
Virtualize. "Server virtualization increases network utilization and reduces network equipment needs by allowing multiple virtual servers to share one or more network adapters within the confines of a single physical server."
Be careful with cabinets. "Make sure networking equipment that goes into a hot aisle/cold aisle row uses front-to-back airflow, not side-to-side cooling. Vendors prefer side-to-side venting, which allows them to get more equipment into the rack, but units using a side-to-side design may blow hot air back into the cold aisle - or directly into an adjacent rack - and overheat it."
Use a structured network design. "Your best bet for the greatest energy efficiency is to follow the Telecommunications Industry Association's TIA-942 Telecom Infrastructure Standard for Data Centers."
And remember: Don't go green just to be politically correct. Do it to improve your organization's bottom line and impress your bosses.
-- Don Willmott