Point-of-sale software vendor
TouchSuite has nixed the idea of relocating to Texas, opting to stay put in Boca Raton, Fla. A $250,000 incentive package from the city and state that calls for
adding 50 jobs
helped make that the more attractive option.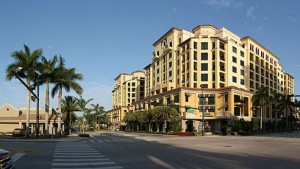 The new jobs are expected to include programmers and business development associates. The company, which focuses on payment solutions for small to mid-sized retail, restaurant and service providers, has 62 employees. Its next effort will focus on creating a product for Android mobile devices. CEO Sam Zietz told the South Florida Business Journal that cities including Frisco, Texas, and Montreal had also offered incentive packages, but he wanted to stay in Florida all along. Companies such as 3-D imaging firm
Photon-X
and
Bristol-Myers
have been adding tech jobs in Florida, and 61 percent of South Florida companies surveyed said they plan to
hire additional IT staff during 2014
. Technology incubator
Starter Studio
, known for its online training program
Code School
, opened in Orlando in September.