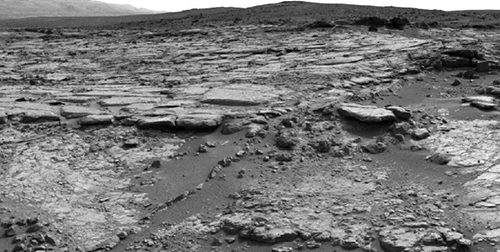 The prospect of joining
the first team to colonize Mars
has proven to be so wildly alluring that more than 100,000 people have applied for a spot – despite the fact they'll only get a one-way ticket. The Dutch company Mars One plans to launch two men and two women on a journey to the Red Planet in 2022. It's taking applications through August 31 and will winnow those down to a group of 40, from which the final four will be selected. That is if – and it's a big
if
– it can raise the $6 billion or more the project is expected to cost. Applicants must pay $38, submit a resume, a letter outlining their motivation for applying and a video (some of which can be seen
here
).
Training for the project
includes lessons on cultivating crops, maintaining living structures and a wide range of medical skills. Once there, the astronauts will face, as All Things Digital put it, "a Martian atmosphere ravaged by solar winds, rife with potentially lethal levels of radiation, and generally inhospitable to human life." But not to worry: The company plans to replenish staff at the colony every two years. It's not clear what, if any, amenities the crew members will get, but
PayPal should have its payment system for outer space
up and running by then. Don't scoff. It could happen, according to a former NASA official. The
space station featured in the movie "Elysium,"
an oasis for the rich and powerful, could be put into place this millennium, says
Mark Uhran
, former director of the International Space Station Division in NASA's Office of Human Exploration and Operations. For those would like to go later with an unrelated company, Elysium Space, is offering the chance to be jettisoned into the great beyond. For less than $2,000, it's offering celestial burials. It initially will send a person's
cremains into the Earth's orbit
, though eventually would like to send them to the moon or even into deep space. Another company, Celestis, offers something similar, but for $5,000. For a mere $995, however, it will send your ashes up as high as zero gravity.