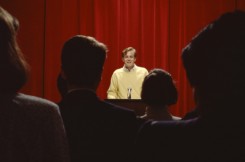 Even though mobile development is a bright spot in the IT landscape, it's still a shocker when you're downsized and looking for work. The usual drill is to thrash around for weeks, months, and even longer sending out resumes and calling recruiters. When you finally land a new gig, the employer expects you to hit the ground running and start producing results, right away. Why is the job search so darn difficult? One problem is that nobody trains for it. Not only that, most professionals never give the "job search process" a second thought, until right before they're about to need a new job again. Working professionals always seem to focus on their current job, the family, school, vacations, and a myriad of other things that occupy their 168 hours per week time allotment. That may not be an effective strategy today. I'd like to share an important area of training, that has helped me through three different industries, a half-dozen lay-offs, a variety of contracting engagements, and a bunch of freelance work. Ya, buddy...I've been a manufacturing engineer, a billing integration specialist, a business process analyst, contractor, and a tech media guy. What else do I want to be when I grow up? Although quite demanding, being able to stand up and confidently give a speech has served me well. Above all, this skill has given me the confidence and knowledge to adapt and stay motivated.
Toastmasters Training
Everybody can use practice at public speaking. Sure, as a developer, you might not see the benefits of competent oration. Perhaps you're shy and afraid you'll mess it up...for all the World to see.
Toastmasters
is a proven speaker training program. Meetings are a great place to learn the fine art of public speaking because it's filled with new friends who truly want to see you succeed. Your you-know-what isn't on the line either, so get all those mistakes out of the way in a safe environment. They won't be judgmental or condescending. Whether you give a flawless presentation or totally flop, they'll always clap and help you do better the next time. Dues are usually less than a hundred dollars a year and many clubs meet once a week. That's a lot of practice, basically for peanuts. Look through any number of the Dice discussion forums and you'll see that people are frustrated with not being able to move up in an organization. They want to work on cool projects and accomplish cool things. Knowing you can speak in front of groups is a strong asset in the business world and definitely sets you apart from the common herd. If you're going to sell your ideas on projects, chances are that you'll need to pitch them to directors, executives, sponsors, and clients. Calmly standing up in a meeting and stepping through your plans in front of twenty people is easily within your grasp, with some training. Toastmasters is well worth the effort and who knows, it might open some doors you never even considered. Planned speeches usually run anywhere from about five up to fifteen minutes in length and cover one specific technique that the speaker is trying to learn, such as "speaking to inform" or "being persuasive." After all the planned speeches are completed, evaluators get up and give a two to three-minute discussion of the good things you did, some possible areas of improvement, and then a closing motivational comment. The whole program is designed to get people talking and help each other improve. One of my favorite parts of a meeting are table topics. Speakers are chosen from the audience (club members) and given some topic to speak on for one to two minutes. The speaker has no clue as to the subject ahead of time and has to ad-lib the whole thing. Sometimes it's pretty funny when the speaker gets off on a tangent and yet actually makes a fairly coherent speech. Getting past that dreaded first time is a true milestone for most newbies. I sucked the first couple of times I participated in table topics. I stuck with it and over time actually started competing in contests against other clubs. It turned out to be an interesting challenge and actually pretty fun. Being able to think on your feet is a great skill to have in an interview, don't you think? It takes people anywhere from a couple of months to a year to get through the first ten speeches. Believe me, once you get started, you'll honestly look forward to that next weekly meeting. Toastmasters is all about giving you experience and confidence. Why not take your smart phone or tablet and give speeches about the mobile development industry? Speaking about something you know is a common technique for getting your butterflies to fly in formation. You could talk about being a programmer and introduce the audience to a "behind-the-scenes" view of the whole development process. Think of all the interesting technological gadgets you could incorporate into your speeches. Tablets, wireless projectors, smart phone remotes...the list is huge. How cool would it be to design and build a new smartphone application, then pitch it to people at a seminar or conference. If you're a good programmer and unemployed, learning to be a competent speaker might put you on the road to a new business or career. Take a look at Toastmasters or better yet, go to a couple of meetings. The clubs are everywhere and full of great people. You'll see.
Wrap Up
You have to admit that Toastmasters is an unorthodox topic to discuss for mobile development. I hope you found this introduction interesting and useful. Future articles will cover additional unconventional skills that have helped me find my purpose and a paycheck, in life. Keep moving, stay motivated, and learn something new every day.