[caption id="" align="aligncenter" width="495"]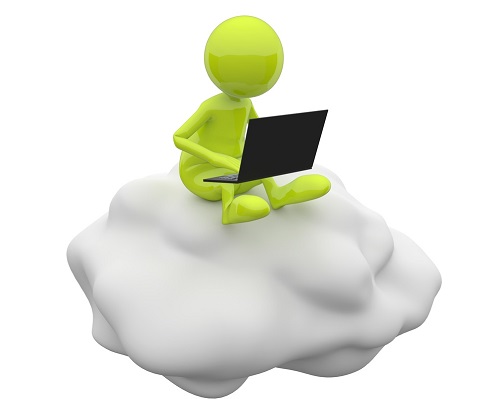 SMBs use public cloud heavily but don't have the resources to build private clouds[/caption]
SMBs are heavy users of public cloud, but many want the same benefits big companies get from private clouds.
A host of systems vendors launched new products this week designed to help small- and mid-sized businesses build private clouds within their own companies rather than rely only on public clouds. SMBs are already a big part of the cloud market,, spending
$45.2 billion on cloud-computing services during 2012, according to software vendor Parallels.
Market research firm IDC expects cloud spending by SMBs to increase 20 percent per year for the next five years. Of SMBs using cloud services, 94 percent said they have security they couldn't manage with on-premise systems, 70 percent said the cloud saved money on IT spending and 75 percent said they got better service availability from a cloud provider than they could manage alone, according to a
July study conducted by research firm Ipsos and sponsored by Microsoft.
But 60 percent of those responding to that study said they're still concerned about data security; 45 percent worried they might lose control over their apps and data; 42 percent questioned ongoing reliability levels of cloud services. Still, the way SMBs use cloud services is different than larger companies. More than 60 percent of SMBs use cloud services of one kind or another, but mainly to exchange files, store data and offload management of maintenance-intensive applications like email servers and individual storage for employees,
according to a June study from network-management vendor Spiceworks.
However, twice as many SMBs would rather buy their own critical systems (43 percent) rather than lease the same apps from cloud providers (23 percent)
according to a June study from SAP and Oxford Economics.
It is that desire to have the benefit of cloud computing but the control of on-premise datacenter systems that prompted
Lenovo to produce a private-cloud
reference architecture VARs or SMB IT departments can use to build cloud platforms within their own companies using Lenovo ThinkServer servers and
EMC's VSPEX
. VSPEX is a reference architecture combining EMC storage hardware and software with networking, server and network management products from Brocade, Cisco, Citrix and other EMC partners in configurations designed to make it easy to build cloud or other heavily virtualized infrastructures for SMBs. EMC introduces VSPEX in April, 2012, with references describing 14 configurations for specific use cases. Lenovo's ThinkServer-centric version depends on VMware vSphere hypervisors, scalable 2U ThinkServer RD630 servers and EMC VNX storage. Far simpler, according to
server-appliance vendor MicroTech,
would be simply installing one appliance server already integrated with virtualization software, networking, storage and software designed to create an easily contained, easily managed private cloud. The company's MicroKloud, introduced Aug. 27, is designed to provide a ready-made cloud server that can be deployed in datacenters or server closets and be implemented in less than a day, in a package starting at $15,000. The base level MicroKloud server comes with 96GB of memory and 6TB of storage in a package designed to support a dozen virtual machines. It an scale up to 480GB of memory, 30TB of storage and capacity for 100 virtual machines. Whether they buy appliances or build from reference architectures, the mix of cloud services SMBs need may vary depending on the type of cloud, the type of service and the scope of the company's foresight,
according to the IDC study.
SMBs rarely have the staff or budgets for extensive internal cloud-development projects, and are often stymied in developing internal systems by problems such as the need to add remote-access capabilities for remote workers who could log in far more easily to public clouds. SMBs able to use public cloud services or off-the-shelf private solutions can enhance performance and save costs in important areas, which is an easily justifiable short-term benefit. In the long term, however, tactical short-term advantages are less important than "the strategic implications of cloud capabilities [that will be] even more valuable, setting the stage for innovative adoption of new technology that can enhance a company's competitive position," the IDC report said.
Image: Quka /Shutterstock.com