Changes in the way companies hire and manage their resources will impact the technology used to support
Human Resources
functions, forcing IT departments to implement applications that match new approaches to managing the workforce.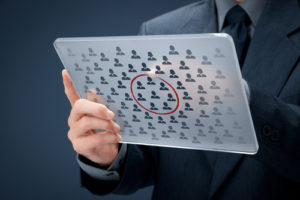 Speaking to
Computer Weekly
, Jason Averbook, chief innovation officer at cloud consulting firm Appirio, said the changes "will create headaches" as technology departments scramble to deliver new services to a dispersed workforce. "By 2020 there will be upwards of 50 percent of employees [in a typical company] who are
freelance
and end up working for five or six different companies at the same time," he said.
Click here to find HCM Systems Jobs.
New approaches in technology will be driven by fundamental changes in the role of HR, Averbook believes, saying that the day is coming when "the HR function needs to be reborn." Where today HR systems are designed to help organizations streamline things like hiring or benefits enrollment, in the future they'll be called upon to manage all resources as a single entity. That means they'll need to incorporate functions that cover employees who have a range of commitments and needs. Averbook's not alone in predicting a seismic shift looming over HR and the technology that supports it. More providers are expanding their offerings to include strategic services, writes John Allen in
Smart Business
. Among other things, this is making it easier for smaller companies to access what had been big-company tools. Allen is president of the Texas HR services company G&A Partners. Some cloud systems, such as
Workday
, already offer such approaches.
SAP
recently acquired Fieldglass, which brings its own solution to the mix. In Rosslyn, Va., the startup PerformYard is
preparing to launch
a product that separates performance reviews from HR and incorporates them directly into a business unit's operations. The company intends to sell its solution to individual executives, not HR departments. Basically, the idea is to turn performance reviews from an HR-driven scheduled approach into an ongoing process. Averbook believes all of this will impact how companies measure HR's performance. Rather than track how long it takes to fill a job or how much it costs to make each hire, departments will be judged on how they determine the value of a particular role by using data to determine whether, say, employees with more experience and higher salaries are actually producing more than those with less experience and lower pay. "My big piece of advice to IT leaders is that the only way to do this is to start again with new technology," Averbook said. "You can't take old-school client server technology and somehow try to make it work in this environment."
Related Stories
Image: Jirsak/Shutterstock.com