Contour Inc., an early developer of wearable camera technology,
closed its Seattle office without warning
Friday, leaving the fate of its 50 employees unclear.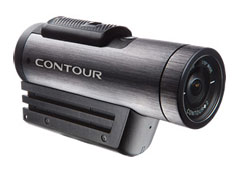 On Facebook, former Social Media Manager Jacob Hase posted, ""As of Friday Contour is CLOSED," according to GeekWire. "Ya, it shocked all the employees even more. Incredibly hard to just walk away from something you put so much energy into." The company's well-regarded products are popular among customers who use them to create first-person videos of themselves biking, skiing or pursuing other outdoor sports. In 2011, it reported earnings of $27 million. That same year, it
ranked No. 277 on the Inc. 500 list
. As of this morning,
Contour's website
was online, though products are listed as "out of stock," and pages for accessories and parts are shown to have been "moved or no longer exist." Marc Barros -- who co-founded the company with Jason Green but left in February -- told GeekWire that he didn't know why the Contour had closed. No one presently involved in the company responded to GeekWire's inquiries. Ironically, Contour's website lists six job openings in Seattle. Image: Contour Inc.