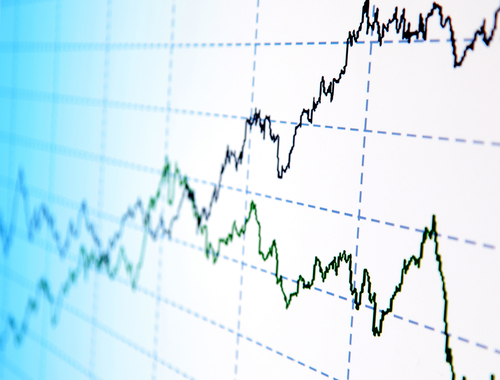 Data-center investments by leading Web and infrastructure companies continue to increase, based on an examination of earnings reports from last week. The only exception? Yahoo, which is struggling to right itself in the face of significant competition from Google and other firms. Both Google and Microsoft revealed significant increases in capital expenditures, which generally include purchases of servers and related equipment. Microsoft, for its part, reported a 30 percent increase due to investments in its cloud services offerings, including Office 365. The world's two top microprocessor suppliers, AMD and Intel, also told Wall Street they were focused on the high-margin server and datacenter market. However, AMD's ongoing supply woes helped contribute to a 13 percent year-over-year decline in Computing Solutions Group revenues, to $1.5 billion. Intel seemingly made up the difference, with a 15 percent jump to $2.8 billion. Below, we've provided a brief company-by-company snapshot of how the leading companies said they fared within the data center.
Google
During the second quarter of 2012, capital expenditures were $774 million, the majority related to IT infrastructure investments, including data centers, servers, and networking equipment. That represents a 27.5 percent sequential increase, but also a 13.0 percent drop from the same period a year ago—possibly evidence of server consolidation.
Microsoft
Microsoft said its Server & Tools business revenue grew 13 percent for the fourth quarter and 12 percent for the full year, ahead of the
latest release of Windows Server
this fall. SQL Server revenue grew 20 percent, outpacing industry growth, while SQL Server Premium revenue grew more than 30 percent. Historically, Microsoft's capital expenditures have ranged between $2.0 and $2.3 billion. The recent increase to $3 billion, indicated Microsoft CFO Peter Klein, was largely due to an increase in cloud business, including Office 365. The
cloud-centric Office 365
automatically backs up user data to Microsoft's cloud storage service, SkyDrive.
Yahoo
Mired in a restructuring process that includes the recent appointment of new CEO (and former Google executive) Marissa Mayer, Yahoo is attempting to cut costs via a transition plan first outlined in April. It's not exactly clear what Yahoo is spending in the data center, but CFO Tim Morse told analysts that the company spent $8 million less than anticipated for "transition expenses," or about $37 million. "As a reminder, these are the costs that we've refinanced for property rationalization, data center consolidation, improved cloud infrastructure utilization and the elimination or right-sourcing of support functions," Morse said. "Without those efforts, we wouldn't be able to operate on the lower cost basis we're targeting in our ongoing model. At the end of the transition period, therefore, those costs will obviously go away completely."
eBay
eBay reported the strongest quarter for its Marketplaces segment since 2006, and transacted more than $10 billion in payments via PayPal. Overall, revenue was up 23 percent versus a year ago. eBay CFO Tracey Ford said that capital expenditures climbed to 10 percent of revenues, or about $340 million, up from 7 percent of revenues during the first quarter. eBay didn't break out capital expenditures for the same quarter a year ago.
Intel
If any company that benefited from the increased push into the datacenter and cloud, it was Intel. "In our data center business, volume growth combined with a rich mix drove record server revenues. In fact, the mix up to our highest performing [Walnut] products was more than two times that of the prior-generation Westmere at the same point in this ramp," Intel CEO Paul Otellini
said
. "DCG grew 15 percent over the second quarter last year with cloud volume growing at more than twice the rate of the rest of the server market segment. Those figures put the data center on track to the growth targets that we shared with you in May." Otellini also reminded analysts that the Xeon Phi product family for the HPC market is due later this year. Based on the so-called Many Integrated Core Co-Processor, Phi will be based on 50 cores manufactured on a 22-nm Tri-Gate process, Otellini said. "We already have more than 40 customers lined up to support the architecture."
AMD
AMD saw its earnings dragged down by a weak PC market and problems executing. The enterprise market failed to save the company. "Revenue increased from the year-ago period but declined sequentially and was below our expectations," AMD chief executive Rory Read told analysts. "With the introduction of our Bulldozer-based Opteron processors at the end of last year, we saw strong initial adoption in the high-performance compute end market. In the second quarter, we experienced a pause in our server business, and our focus has to be on building similar acceptance with mainstream IT buyers." "Bulldozer is a solid technology," he added, "and as we have discussed previously, our growth opportunities are in the portions of the market where our products deliver clear performance advantages. Based on the competitive landscape, we believe Bulldozer can drive modest share growth in the near term." Lisa Su, an AMD senior vice president, indicated that AMD would like to sell to what she called the "mega data center market," both with the company's Opteron products as well as the company's latest acquisition, SeaMicro. According to Su, AMD is having "lots of customer conversations in those areas." But there's a problem: While AMD's Bulldozer architecture received a warm welcome in the high-performance compute end market, Read also alluded to a "pause in our server business" during the second quarter. Until AMD and its customers can press play, rival Intel may be the architecture of choice inside the X86 server market.
Image: EDHAR/Shutterstock.com