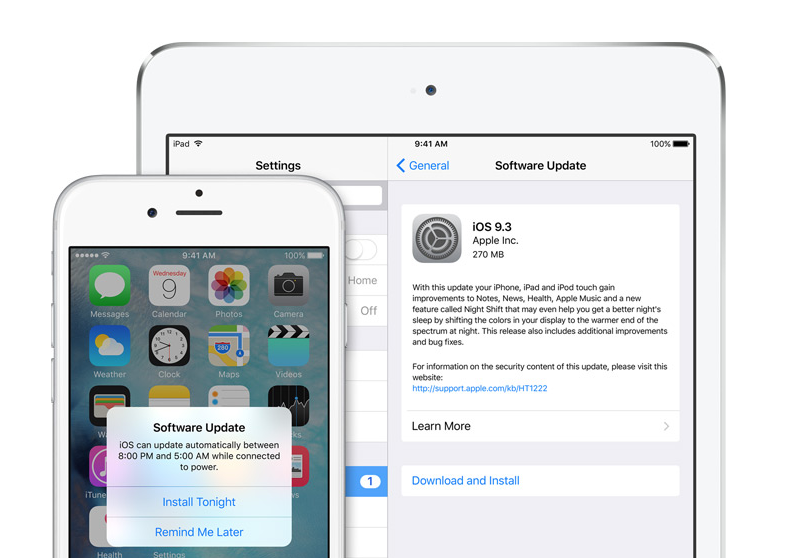 Apple has long been known for releasing updates to iOS on a somewhat slow cadence. That might be changing, with the beta version of iOS 9.3.2 reaching developers a mere week after iOS 9.3.1 hit users' iPhones and iPads.
According to MacRumors
, iOS 9.3.2 features "under-the-hood performance improvements and fixes for bugs that have been discovered since the release of iOS 9.3." And therein lies the issue for Apple: if new versions of iOS are hitting the market faster, it's because users keep discovering bugs that need to be squashed with extreme prejudice. Indeed, users have complained about issues in iOS 9 for months. "iOS 9 has transformed my iPhone 6 Plus—a bit of kit that represents many hundreds of hard-earned dollars—from something that was a joy to use into an object of annoyance," ZDNet columnist Adrian Kingsley-Hughes
wrote in an October column
, calling out everything from "poor touch-screen responsiveness" to "crashing apps" among his grievances. The irony is that iOS 9, in addition to new features such as the News app, was meant to tweak and streamline the underlying codebase, eliminating some nagging issues while improving the operating system's overall reliability. For those who work with iOS, keep in mind that Apple may issue low-key updates to developers at a fairly rapid cadence over the next while, in order to solve some core problems.