By Benjamin Weiss
My firm has been in the IT staffing business for more than a decade now. And while I could spend all day talking about the folks we've seen grow out of dead-end careers to become titans of their respective industries, one that stands out in particular is an IT pro I'll call "Drew," who comes out of the finance world.
One IT Guy's Path to the Top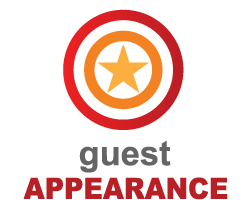 When we first encountered Drew years ago, he was as stuck as a cog in a wheel, forced to work with outdated technology and with few opportunities to advance. To his credit, though, after we helped him move to another company at which he had more responsibility, he independently began to dig into the nitty-gritty of finance instead of focusing solely on the development of trading systems. That made all the difference. Soon, he was promoted to a senior role. He'd shown himself able to bridge the gap between the firm's IT department and financial analysts, which led to him having meaningful face time with the company's C-level executives. Then, once he'd impressed them with his plain-English strategies to build a truly symbiotic relationship between the firm's business and IT arms, Drew was made head of IT and is now a serious candidate to become CTO. Now, why relate this particular story? Simple. It highlights an extremely important aspect of technical career development, where IT specialists who regularly intertwine business and technology in their jobs have a far easier time illustrating value to their organizations and advancing to high-level positions. Let's take a closer look at what can be learned from Drew's example, shall we?
Why Both?
Obviously, the idea of combining your IT and business knowledge may not be for everyone. For example, if you just want to code, get a paycheck and go home to watch SportsCenter without having to manage or interact with clients and colleagues, this approach probably doesn't apply to you. But assuming that you aspire to lead and have an impact on your company's long-term vision, there are good reasons why riding the line between business and technology is a righteous idea.
You're Less Expendable
While even the best IT pros out there could find themselves out of a job under extreme circumstances, attacking a technical role from both the business and technical angles minimizes the likelihood that your employer will give you the boot. In an era when leaders are constantly assessing how to trim the fat, employees that aren't seen as business-critical are usually the first to go. Consequently, when budgets tighten, those IT staffers who stay purely in the technical realm are more likely to have their duties outsourced to someone who can execute with similar precision at cheaper rates. Juxtapose those professionals with others who speak the business language as well — the kind of people who understand market saturation in media, derivatives and equity in finance, tech packs in fashion and precedent in law. These people are highly valued assets for their ability to maximize efficiency and streamline communication between different departments. Pair that with the ability to interact with clients directly and you have a complex skill set that's far more difficult for hiring managers to replicate. And, when you occupy a space that's cumbersome and expensive to hire for, it's exponentially more difficult for employers to rationalize letting you go because, well, they really can't afford to.
You Can Make More Money
There are lots of sharp business analysts and rock star developers on the market, but there simply aren't as many folks who can seamlessly connect the two worlds. If you refine your skill set so that you can clearly explain the business value of IT processes (for example, telling the CFO exactly how much time and money will be saved by investing in SharePoint), you'll develop a unique position within your company. On top of that, when you have a unique position in your firm you have the wiggle room to ask for a larger salary, better benefits or whatever other compensation revs your engine. More often than not, employers will have to play ball because, again, they can't afford not to.
You'll Have More Options If You Leave
Even people with lots of responsibility and hefty paychecks sometimes fall out of love with their jobs. When this happens to average technology specialists, they may have trouble once they start their job hunt. Their skills may be rusty, or worse, irrelevant. Besides, there's always competition in the job market, so other people with similar skills and will be vying for the same openings. By contrast, if you're a technical expert who understands the ins and outs of a specific industry, your marketability skyrockets. Your ramp-up time will be shorter because you already understand the jargon and have an idea of how technology can be deployed to meet the sector's specific needs. To position yourself as an IT pro who also knows the business, follow these core strategies:
Attend non-technical conferences: There are few better ways to familiarize yourself with what's trending in your industry than immersing yourself in a trade-specific conference. These events are fantastic outlets to learn about the issues that affect your community as a whole, and how your peers are strategically addressing them. As a result, not only will you be better informed — and consequently better prepared to go toe-to-toe with your firm's executives — you'll find yourself in the midst of a vast network of people who can share ideas about how technology can be used to troubleshoot the issues of the day. Furthermore, these conferences are fantastic networking opportunities. Later on, should you feel compelled to look for a new job, you'll have built up a roster of contacts who'll know exactly how much value you can bring to their organization.
Keep up with non-technical industry publications: Technical professionals are well known for hungrily consuming information, scouring the pages of technical news outlets and blogs for tips, tricks and best practices. But if you want to communicate with executives, attend client meetings and manage projects or teams at a high level, you should stay abreast of the latest news coming out of non-technical industry publications as well. For example, The American Bar Association Journal provides information on what motions companies are filing in the the courtroom, while Bloomberg Markets has stories on how economic reform trends may impact finance, and in turn, technology. Consequently, your knowledge base will be more rounded, enabling you to better connect and strategize with colleagues outside IT.
Spend as much time as possible with higher-ups: As valuable as it is to learn about your industry, connecting directly with executives will show you how sector trends affect the strategic vision of your company. With that in mind, take as many opportunities as possible to speak with executives and learn what goals are most important to them. With those in mind, you can tap the knowledge you accumulated through independent research and industry events to suggest what IT processes or investments could drive realizing the firm's vision. And once you begin to take on the role of trusted advisor, you become a likely prospect for the CTO's or CIO's spot.
The Bottom Line
As I said, this route may not be for everyone. But for those who aspire to become a project manager, an IT leader or corporate executive, these strategies will demonstrate that you've got the quasi-entrepreneurial mindset that employers look for in management prospects. So if you fit the profile, onstantly sharpen both your business and technical acumen and become the kind of technologist that your employer and its competitors will drool over.
Ben Weiss is the digital marketing strategist at Infusive Solutions, an NYC-based IT staffing firm in the Microsoft Partner Network specializing in the placement of .NET, SQL Server and SharePoint developers as well as Windows Systems Engineers, DBAs and helpdesk support professionals. Follow them on Twitter @InfusiveInc.