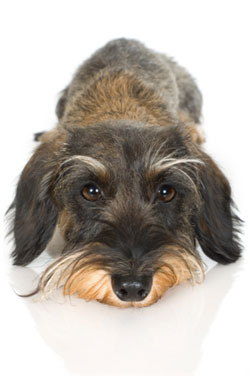 Would your bosses let you bring your dog to work? If not, maybe they should reconsider. In most cases, dogs improve productivity, help relieve stress, cut absenteeism and raise morale.
While only 17 percent of U.S. employers currently allow animals in the workplace, according to a survey from the American Pet Products Manufacturers Association, pet-friendly, often specifically dog-friendly, environments are building steam. From major companies like Google, Zynga, and Amazon.com to growing start-ups, more and more canine companions are showing up to work
Pet-friendly work environments are often reflections of a corporate culture established by a dog-loving CEO, and everyone swears it works well. Workers in dog-friendly companies exhibit above average corporate loyalty, and it may simply stem from the fact that dogs tend to make people happy.
In high-performance or high-stress work environments, dogs can not only spread smiles but also ease tension. Taking a walk, practicing a trick, or even absentmindedly scratching a dog behind the ear allows even the most worked-up employee to relax and reprioritize. And, a dog break is certainly healthier than a smoke break.
That's for sure, as long as you aren't allergic. Source:
Inc.