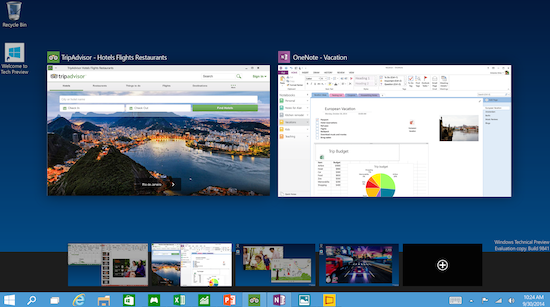 In a bid to jog adoption of
Windows 10
,
Microsoft
has promised that every consumer currently running Windows 7 or 8 on their PC will receive a free upgrade to the new operating system once it comes out. That's a pretty good deal not only for your average consumer, but also the small businesses that could benefit from upgrading one or two systems for free. Microsoft also promised to treat Windows 10 more like a service, with regular security and usability updates that will evolve the platform over the long term. In this way, Windows will more closely resemble
iOS
and
Android
, both of which receive a regular flurry of updates to everything from icon aesthetics to functionality and security.
Click here for Windows-related jobs.
For enterprises, however, a lot of questions remain. Unlike consumers, a massive corporation can't simply purchase laptops off the shelf: Hardware entering the office environment must be vetted and locked down at the administrator level. A long posting on
Microsoft's official blog Windows For Your Business
discusses how businesses will have the option of "Long Term Servicing branches" and "Current branch for Business" that will allow them to guide the cadence of Windows 10 updates, although it seems the necessary specifics on those programs will arrive at some later point. In theory, those branches will give businesses the opportunity to update at their own pace—but given the rate at which many companies upgrade systems (glacially), is Microsoft really comfortable with allowing those slower firms to either skip updates or install them months after release? There's also little transparency at this point into the pricing structure for Windows 10 for enterprises, which will play a crucial role if Microsoft wants the operating system to really take off from a market-share perspective.
Upload Your ResumeEmployers want candidates like you. Upload your resume. Show them you're awesome.
Related Articles
Image: Microsoft