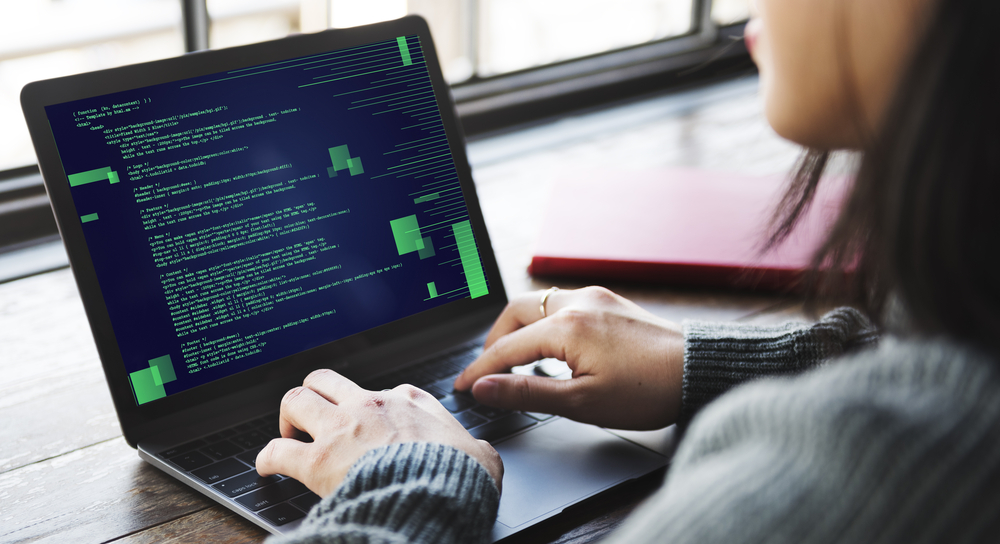 Women may only hold one out of every five computing jobs in the U.S. by 2025, according to a new joint study by
Accenture and Girls Who Code (PDF)
. The two groups arrived at that conclusion after conducting a large-scale survey of girls 12-18 years old, along with undergraduate college students and "other key stakeholders." Only 18 percent of current computer-science majors are women, down from 37 percent in 1984, while just 20 percent of Advanced Placement (AP) computer-science exam takers are women. "Our research suggests that universal access to computer science risks reinforcing—rather than resolving—these [gender] imbalances," the report mentioned. "It also shows that exposure alone is insufficient to increase the proportion of girls pursuing computer sciences."
The report's proposed solution
: programs tailored specifically to women, with an eye toward keeping them engaged through high school and beyond. Such a plan, its creators insist, could "help to more than triple the number of women working in computing in the U.S. to 3.9 million by 2025." The rest of the text breaks down the details of that plan. (One interesting side-note: the survey found that girls with early exposure to games "are 4x more likely to go into computing/coding." Take that, everyone who insisted that gaming will get you nowhere in life.) Those who've followed gender issues in tech know that many of the larger firms not only issue regular diversity reports, but have also pledged to refine their pipelines to ensure a more diverse range of applicants for various technology jobs. Google, for example, claims to have expanded its hiring programs to colleges, and made computer-science classes more widely available to schools.
But a new report by Fusion
suggests that those companies may want to tweak their current job postings, as well. After running a selection of those postings through the Texio and Gender Decoder algorithms, the publication concluded that companies sometimes use terms such as "aggressive" and "drive," which are considered more masculine and thus may appeal more strongly to male applicants. "Our findings lend support to the idea that job postings for senior positions—statistically the most gender-skewed model—are coded masculine," the Fusion report concluded, "because they emphasize domination and hierarchy as opposed to egalitarianism, collective thinking, or more 'soft' interpersonal skills such as listening." Whether or not you trust that analysis, it seems that tech firms from Silicon Valley to Silicon Alley are continuing their diversity efforts. But how much of an effect those plans will have in the shorter-term remains to be seen.