To become more effective, it might be best to stop multitasking. Jumping from task to task makes you less effective at each job you perform. And stop filling those spare moments with Twitter, Facebook, e-mail, the news, etc. Down moments are necessary to absorb the information that you've learned.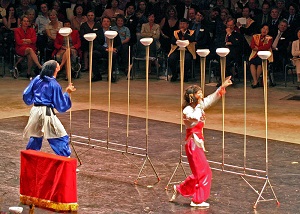 We in IT may be more likely to multitask because of all the opportunities we have. I have five screens within arm's reach right now: A laptop, two desktop monitors, my Blackberry and my iPod touch. Add my desk phone and I'm one buzz, ring or click away from the leaving the task at hand. I promise myself I'll be back in just a minute but even if I fulfill my promise, the damage is already done.
A recent study by the University of Indiana shows that successful multitasking is mainly an illusion. Work product suffers, we remember less, and may not even know how bad of a job we're doing at each function. It's commonly accepted now that the brain can only do one function at a time and hold anywhere from five to nine bits of information in short term memory. While you think you're multitasking, your brain is really stopping and starting over with a new task.
We need downtime in order for newly developed neurons to go from the hippocampus to the rest of the brain. During downtime the brain records it to memory.
What To Do
Blogger Andy Inhatko suggests some ways to break the habit and in true blogging spirit is applying them to himself. He:

Turns off e-mail alerts and checks them at his own pace and inclination
Finishes one task before moving on to another.

Suggests you choose a distraction-free work environment when possible.

Reduces temptation by turning off WiFi, radio, TV etc.
Takes breaks after working. Give your mind a chance to digest information.

I have to say this isn't easy, but after a few days of practicing, I can point to more completed tasks and more piece of mind.
-- Dino Londis