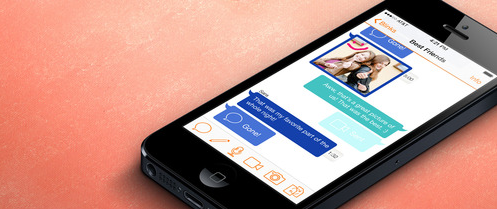 Facebook
may have missed out on acquiring Snapchat, and
Yahoo
seems determined not to make the same mistake: Blink, a Snapchat clone that allows users to send disappearing messages to one another, just announced its acquisition by Big Purple. "We're excited to announce that as of May 13, 2014, Blink is joining Yahoo!" read a message on
Blink's official blog
. "We built Blink because we believe everyone should be free to show the same honesty and spontaneity in their online conversations as they can in person. We look forward to the possibilities that will come from bringing the Blink vision to Yahoo."
Click here for Web developer jobs.
What does this mean for Blink users? The service will shut down for
Android
and
iOS
within the next few weeks; those who have questions or need help from the company can email
support@blinkapp.co
. That's not unexpected, although the shutdown could annoy those users who rely on the service. Blink's features include self-destructing texts, audio, sketches, video, and photos; senders can choose the length of time until the missive destructs. Neither Yahoo nor Blink has disclosed the financial terms of the acquisition. Since taking Yahoo's reins in 2012, CEO Marissa Mayer has acquired dozens of Internet firms, most notably Tumblr. Along with those companies came hundreds of talented
engineers
and
software designers
. "[Mayer] is pulling in people who are excited about mobile, people who want to build a winning culture," JMP Securities Analyst Ron Josey
told CNN
. "Yahoo needs that badly. That cannot be understated, given that [Mayer's] main strategy is to make Yahoo a company that builds products people are excited to use every day." People clearly want messages that vaporize soon after opening. The first question is how Yahoo, after snatching up a Snapchat clone, intends on giving it to them. The second: What startup will Yahoo buy next? A lot of developers out there are probably hoping it'll be their creation.
Related Articles
Image: Blink