In the near future, technical skills will no longer belong only in IT. That means we're looking at less front-end support for users - those who are part of a generation that grew up with technology and know how to solve their own problems.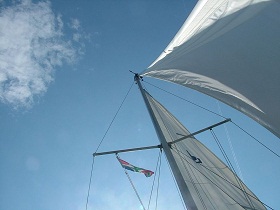 Already, we're witnessing this effect with consumer products that are created and adopted at a dizzying pace when compared to business efforts. Think Droid vs. Torch or iPad vs Windows 7. No longer does IT hand technology from the mount to the grateful masses. Today the users are ahead of IT.
Still, future IT workers will need a broader range in expertise than they have today. Although the front end of coming corporate technologies will be extremely user-friendly, their back ends will grow increasingly complex. Your desktop anywhere or streaming applications to a VDI securely will require greater knowledge from applications engineers, who right now only package the msi and occasional snapshot.
The engineer's job stops at deployment. He really doesn't need to know what the software does; only that it installed properly. Soon though, tech workers will need to understand the businesses for which they work. It won't be enough to provide a clean database - you'll have to know how to query it for business-relevant information.
This is already happening at giants like Johnson & Johnson, Xerox and IBM. Big Blue is already hiring professionals they can groom for 20- or 30-year careers during which they'll move through a number of departments. At W.W. Grainger, a technologist may have started his career in marketing. These companies are leveraging intelligent workers around the enterprise rather than hiring a person for a single job and holding them in the same department - like IT.
-- Dino Londis