[caption id="attachment_142485" align="aligncenter" width="2048"]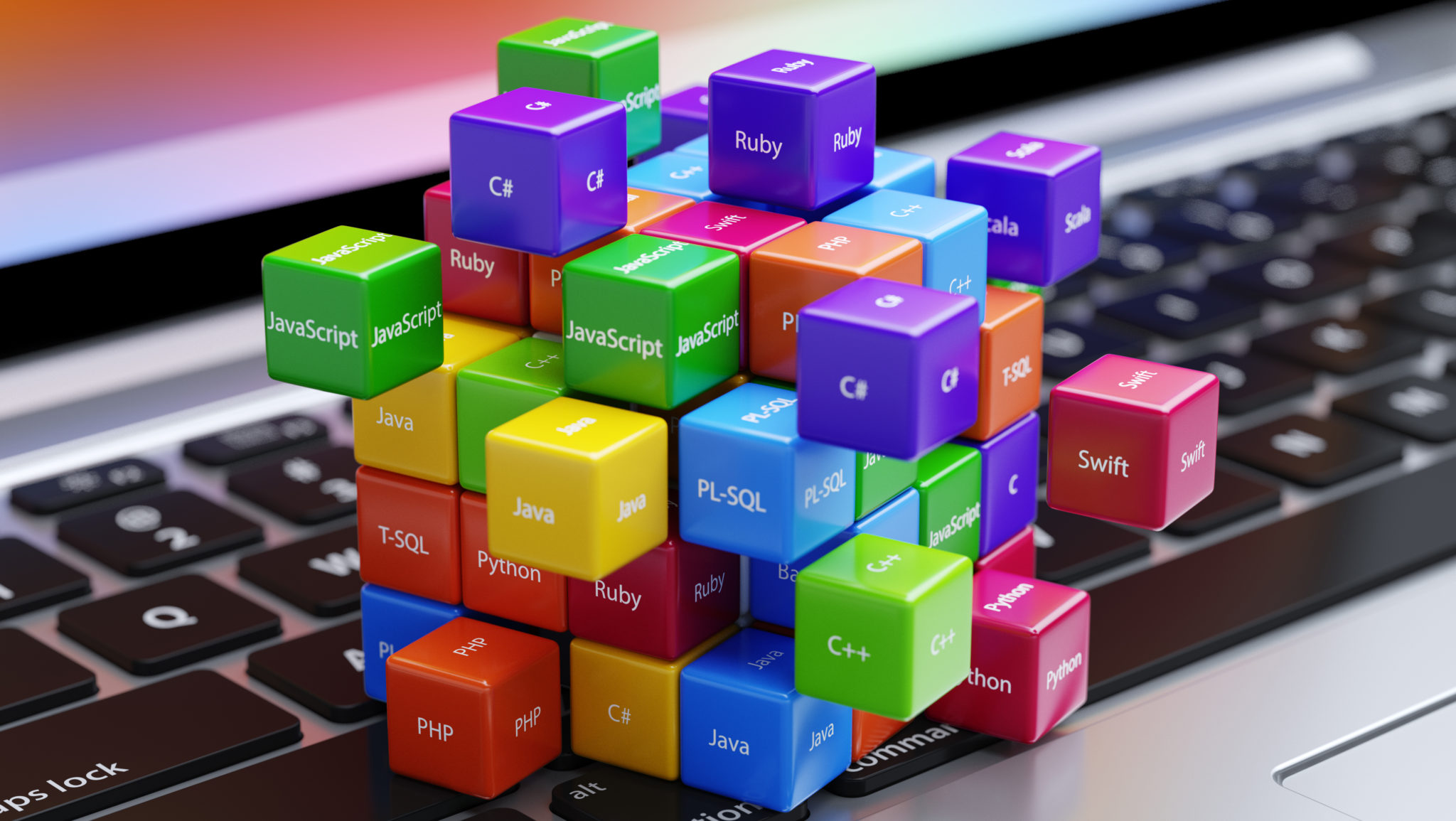 Programming Language Popularity[/caption] Now in our rearview mirror, 2017 will likely be remembered as the year that machine learning and artificial intelligence (A.I.) appeared at the forefront of consumer technology. It
won't
be remembered as the year programming languages made
meaningful
strides. In its 2017
retrospective
, TIOBE names
C
its programming language of the year. The 45-year old (seriously!) language "appears to be the fastest grower of 2017 in the TIOBE index" with a 1.69 percent surge over the last 12 months. As much as we'd like to sit back and rant about C being language of the year – which is weird and confusing – the real story is
why
C earned this distinction. Regarding its slight uptick in usage, TIOBE writes: "Usually this is not sufficient to become language of the year, so C has actually won because there were no outstanding alternatives." If you need more context, C isn't even the most popular language on TIOBE's list. Its entire year was spent as bridesmaid to Java, which came in first and just out of reach of C++, at third. Python and C# rounded out the top five. Take a look elsewhere and the narrative holds true.
IEEE's
top five is made up of Python, Java and three separate C-based languages. A fresh DigitalOcean
study
doesn't even have C listed as popular; instead, its respondents like PHP, Python, JavaScript and Java better; C# and C++ are on-par with Golang. Stack Overflow's
Developer Survey
also lacks programming-language excitement: JavaScript dominates, while SQL, Java, C# and Python round out the site's most popular languages section. [caption id="attachment_142486" align="aligncenter" width="2048"]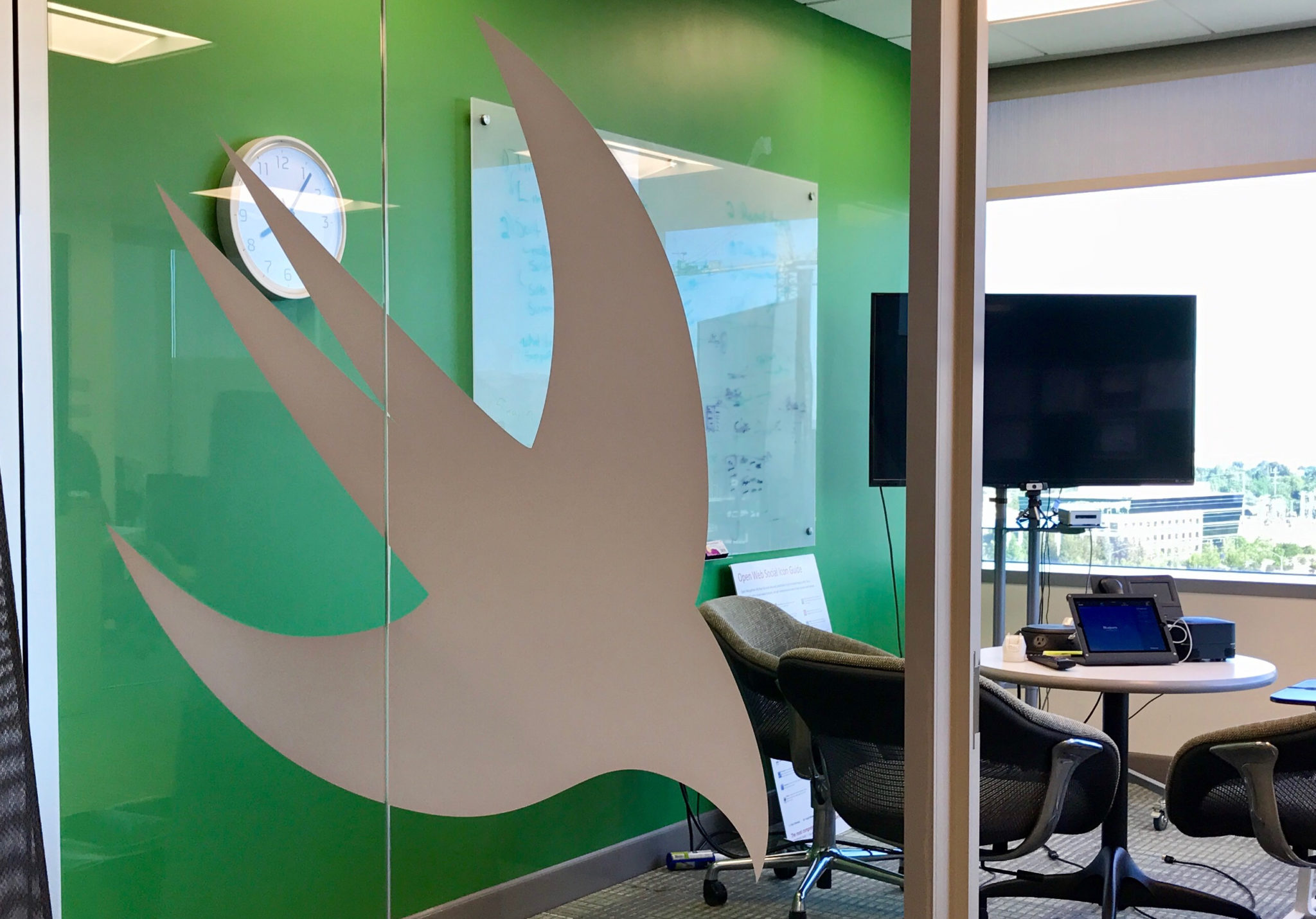 Swift at the Dice Offices in San Jose[/caption] TIOBE's list examines languages in-use, so it's a better barometer of what's popular now and in the near future. If its own tea leaves are accurate, 2018 might be the year that upstarts and new paradigms begin their march to the top spot.
R
, a language used heavily by statisticians, catapulted itself from #16 to the eighth spot. Learning-language
Scratch
also shot up the list and into the top-20. Further down TIOBE's list, Swift continues to hold its place
just outside
the top 10, with a slight shift up after Apple announced CoreML and ARKit. Later this year,
Swift 5 will usher in ABI stability
, so we should expect it to plant itself within the top ten with aplomb; that means Objective-C will likely slide further away, possibly out of the top 20 altogether. There's also
Kotlin
. Currently 39th, it's the new darling of Android's developer ecosystem, with
official support from Google
and a lot of synergy from the satellite Android developer world. In 2018, expect it to rise sharply in contrast to Go's descent, which was TIOBE's language of the year in 2016 but has since fallen to 19th on this list. New technologies will drive language adoption, too. Machine learning and artificial intelligence are drivers, and so is the blockchain. Over the course of 2018, those three should command a shift in various programming language lists, perhaps even disrupting the stagnant top five.