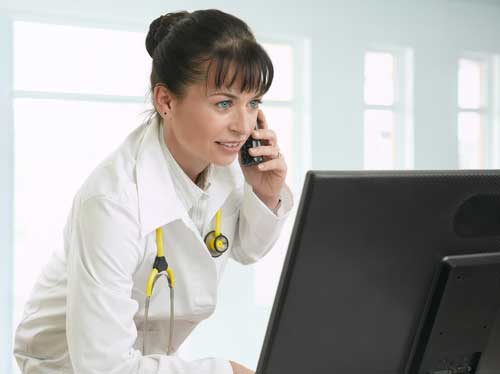 Besides dealing with the expected challenges that accompany any implementation,
Epic
systems analysts often have to manage a team of healthcare clinicians who just might be resistant to change. "The job's a combination of technical and people skills," says Jarrod Germano, Director of HCIsustain, a healthcare IT support services company. Working in a large hospital setting—where Epic is often found--means working with a diverse team of doctors, nurses and administrators to enable proper implementation, follow-up support and optimization.
Click here to see Epic EHR jobs.
If you're interviewing for a job working with Epic, you'll be asked a lot of questions about dealing with the time-sensitive nature of
implementations
and the people issues you'll face. To get a better sense of a candidate's technical skills, as well as their team-building savvy, Germano says interviewers commonly ask these questions.
Describe the build phase for an Epic project you've worked on.
What Most People Say: "During discovery, the physicians were resistant to meet with us to map out workflows and the build timeline, so the build phase took longer to complete than the established project timeline."
What You Should Say: "Every physician adapts differently to these monster Epic implementations, and some were resistant to work with our build team. I learned to be patient and address every physician with a positive attitude. Helping them understand the important and positive results they are going to see is crucial to physician adoption of the EHR."
Why You Should Say It: The hospital needs to know your ability to meet deadlines and this question is meant to help weed out people who can't work in a fast-paced environment—even when they're faced with resistance from clinicians. Be honest about the hurdles you've faced, and give the interviewer an understanding of why things went off course and what you did to fix it.
What are the challenges you've faced in previous Epic implementations?
What Most People Say: "I walked into a chaotic mess because the hospital was unorganized."
What You Should Say: "I ensured that everyone on all of the application teams were on the same page and looking at the same timeframe as the Epic implementation timeline. You have a lot of different moving parts, but they have to all come together."
Why You Should Say It: Epic is built to depend on itself. It's reliant on other Epic modules and designed to be a single central database. You need to make sure everyone is on the same page shooting for the same end goal.
Talk about your ability to work in a team environment.
What Most People Say: "I have worked on many teams. I really enjoy being a team player."
What You Should Say: "It's so important to work in a team while implementing Epic. All of the modules affect each other, so working with all application team members is critical. I have experience working in teams of from two or three people all the way to 30+."
Why You Should Say It: Most organizations are hiring because they want to have a "go-to" person the application teams can work with. Since efficient communication is critical for a successful Epic implementation, here's your chance to demonstrate that you understand what makes for good team dynamics.
How do mentor and train employees in the hospital setting—people who've worked there for 10 or 15 years and who've probably never seen an Epic system before?
What Most People Say: "I engage with them on-site and am cautious when sharing my ideas and recommendations."
What You Should Say: "It's important to understand what they are already doing. The last thing anybody wants is for someone to come in and try to change their job. I do my homework on the organization, so I have a better understanding of the environment and culture."
Why You Should Say It: It shows that you are ready to adopt the organizations workflows, language and goals, and really become an integrated part of its team.
Related Articles
Image: Kinga/Shutterstock.com