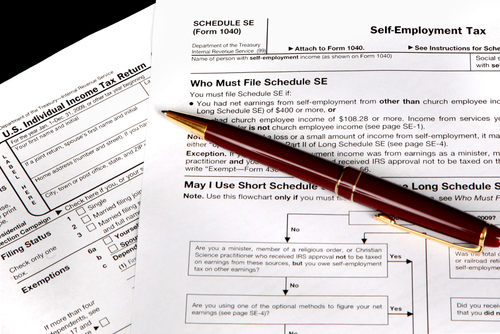 Nowadays, when demand for so many technical skills is so high, the idea of
contracting
can seem like a good way to keep things interesting and make more money. But working for yourself comes with more than just flexibility and a certain amount of control over your own fate. You'll have a business to attend to, also, which means keeping the books and making sure you've always got the work you need to pay the bills. We asked Jennifer Bensusen, senior recruitment partner at Irvine, Calif., recruiting firm Decision Toolbox, for the tips she gives to tech professionals who are considering the contracting life.
Click here to find contractor jobs.
Keep close track of billings, earnings and expenses. And don't forget the tax man.
A simple bookkeeping product like Quicken or Quickbooks can be a contractor's best friend. Of course, you'll want to stay up on what you're owed, but don't forget you'll be paying your own taxes, too. It's important to know down to the penny what's coming in and what's going out. If you're being paid as a full-time employee and receiving a W-2, federal and state taxes will be taken out for you. If you're working as a consultant and getting a 1099, you'll be responsible for paying your own taxes on a quarterly basis. Talk to a tax professional to get a handle on all of the issues you'll have to keep in mind.
Distinguish between working with a recruiter vs. working directly with a client.
If you're working through a recruiter, they're charging a fee on top of what you're getting paid. When you work on a W-2 basis, the recruiting firm is "payrolling" you and taking care of the taxes. Because of that and other costs it incurrs, it's likely billing $20 to $25 in addition to what they're paying you, Bensusen says. It's important to remember that the client is willing to pay a certain amount in order to get the work done, and that rate may or may not align with your fee. There may be instances where a recruiter wants you to back off your rate so that they have room to include their charges. In those instances, you have to balance the fact you'll make less money with the idea that the recruiter is bringing you the work and handling some of the chores involved in maintaining the client relationship.
Use networking to help set rates and find work.
There are plenty of social media groups, meetups and the like where contractors can compare notes. Take advantage of them. Not only can networking help you find a gig, it can help you with things like establishing rates. For example, you can use these groups to find out the going salary for a particular skill set. To get an hourly rate, divide that salary by 2,080 working hours a year. Then add $20 to $25 an hour to account for taxes, vacation and benefits that you'll have to cover for yourself. And make sure your rate includes both hourly costs and expenses like travel time or office supplies.
Review your resume.
Make sure your resume highlights accomplishments relevant to your clients' needs. You want to be perceived as proficient in your specific area and back it up with past experience. Feature accomplishments and successful projects prominently, and be armed with specific examples that encompass things like turnaround, implementation and major upgrades. Explain how your efforts have improved business performance, efficiency, revenue or the bottom line.
Market yourself.
You are your brand, so always keep in mind your certifications and special skills and become active in groups specific to your area of expertise. Contribute to blogs and consider creating your own. Use social media—like Twitter—to showcase your knowledge, and use your resume to let potential clients know about your social media activities. Everything you can do to build your visibility as a technical expert will contribute to your landing that next assignment.
Related Stories
Image: James R. Martin/Shutterstock.com