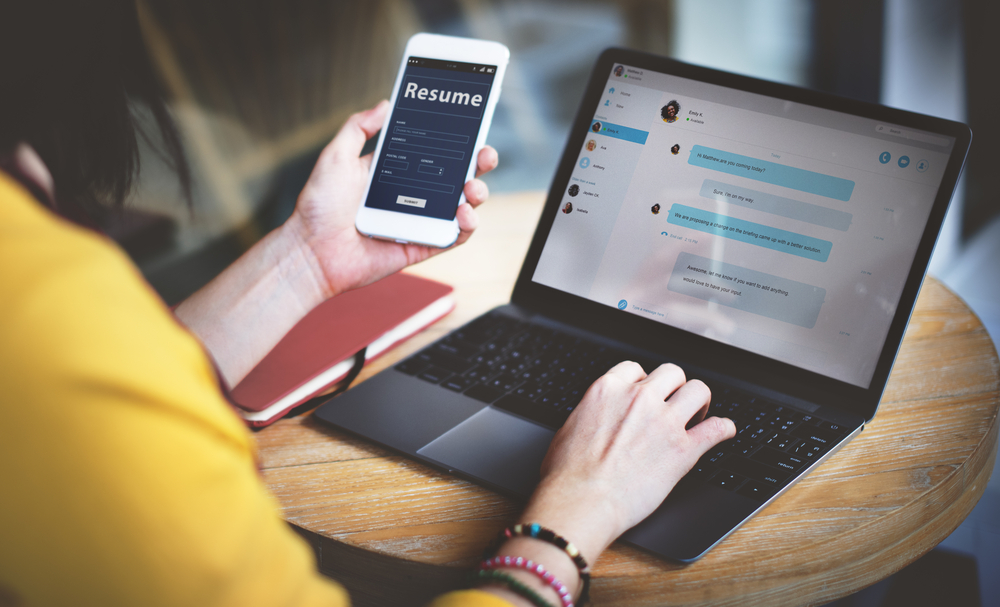 Despite
robust demand for all kinds of technology skills
, tech pros still find it difficult (and time-consuming) to navigate the modern hiring process, especially when they try to do so alone. Recent data from Dice suggests that jobs are
staying open longer than ever
. Employers often need candidates with highly specialized skill-sets in order to accomplish complex tasks, and are willing to wait for the perfect technologist to come along. And thanks to screening technology, just getting your résumé in front of a decision-maker practically takes an act of Congress. Here are some additional situations when a competent tech recruiter can come in handy:
You Keep Hitting a Wall
If your job search has stalled, you're not alone. A whopping 75 percent of job seekers don't hear back from employers after applying online or participating in an interview. "A capable recruiter bridges the gap between silence and information," explained Nick Reddin, EVP of V-Soft Consulting, an IT consulting firm. "We create and present a candidate package to the hiring manager, so we have the opportunity to tell your story in ways that a résumé can't capture." Recruiters also provide insight and coaching to make sure you aren't rejected due to poor soft skills or
cultural fit
. (Hitting the manager's hot buttons and using the right phraseology during interviews can be the key to scoring an offer when you're competing against professionals with similar skills.) They also receive feedback right after an interview; being privy to a manager's assessment lets you course-correct during future interviews or pursue more suitable job opportunities. You won't win them all, but leveraging a recruiter's relationships with tech managers can keep you and your résumé from falling into a black hole.
Your Market Value is Stagnant or Declining
Tech managers often tap outside recruiters to source professionals who have experience with new and emerging technologies, so a recruiter can tell you what you need to be learning today to be relevant tomorrow. "For instance, we predicted the rise of AngularJS when managers started requesting people with less than a year's experience," said Mike Ventura, recruiting practice director for Principle Solutions Group. Ventura's firm also holds roundtable discussions with hiring managers in different industries in order to stay ahead of the trends and upcoming talent needs. Busy contractors benefit by working with staffing firms that can assist with career planning and training arrangements.
You Can't Find the Hidden Job Market
Experts estimate that as much as 80 percent of jobs are never posted or advertised. Recruiters often have the inside scoop on confidential searches or proactive hiring needs. "It happens all the time," Reddin said. "The manager will say: 'Don't post this job, but if you happen to find someone with these skills, I'm definitely interested.'"
You're on a Losing Streak
Management defections, no-moonlighting policies, bait-and-switch job descriptions… if your last few jobs have turned out to be living nightmares, get back on track by connecting with recruiters who make frequent placements in your industry and specialty. Active recruiters have their ears to the ground; they know what a company is like to work for—and more importantly, why people are frustrated or leaving.
You Keep Getting Low-Ball Offers
Because they work on commission, recruiters don't have time for games. They know exactly how much a company is willing to pay before they submit a candidate. Plus, they'll handle negotiations so you don't have to haggle with a future manager over pay.
You're Bombarded with Wrong Opportunities
If you're inundated with job opportunities that aren't in your wheelhouse, it's probably because you haven't taken the time to build relationships with one or two
qualified
recruiters. "Check out a recruiter before you turn over your résumé," Ventura said. "Don't text, or just ask about the rate. Have a real conversation about what you're looking for. If he continues to send mismatched jobs, find someone who knows what they're doing."