There's only so much space on a resume, and if you're a technologist applying for a position, it's tempting to leave off your "soft skills" in favor of technical ones. After all, employers want to know you can do the work, right? They must be more interested in your proficiency with tools and platforms than your ability to talk to people.
However, a new study by ZipRecruiter suggests 93 percent of employers think soft skills play a "critical" role in the hiring decision. Among employers, the top skills included:
Communication
Customer service
Scheduling
Time management
Project management
Analytical thinking
Compliance
Independent work
Interpersonal skills
Those findings align with other studies. For example, Emsi Burning Glass, which regularly collects and analyzes millions of job postings from across the country, usually finds that communication, scheduling, teamwork, and problem solving (which includes analytical thinking and project management) pop up often in postings for various technology jobs.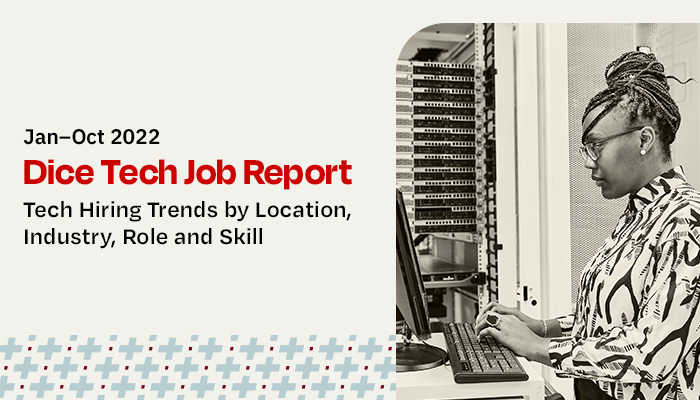 Find out which industries currently have the highest demand for tech professionals like you in Dice's latest Tech Job Report.
Concerned about your soft skills? With some practice, you can refine and master core skills such as communication and teamwork. Here are some basic tips to keep in mind:
Carve out time to listen to your colleagues and team members. Their concerns are valid.
If your company offers soft skills evaluation and training (and many do), make sure you take it.
Keep your feedback polite and constructive, no matter the circumstances.
Don't just give feedback. Encourage your colleagues and manager to share how you're doing as often as possible.
Rely on your mentor and any informal advisors to help you with your people skills.
If you're given the opportunity to shape your performance goals and evaluation, ask that your soft skills be evaluated on a regular basis. Your manager will approve of your proactiveness (and your company may have such criteria in place already).
Your manager and/or mentor can prove a huge help in this arena. If you want to improve your time management and interpersonal skills, for instance, ask them for tips and whether they can help monitor your progress. And when you get to the job interview stage, take care to come prepared with stories that illustrate how you've used your soft skills to solve crucial challenges, move teams forward, and help your past organizations achieve their goals.
---
Sign Up Today
Membership has its benefits. Sign up for a free Dice profile, add your resume, discover great career insights and set your tech career in motion. Register now