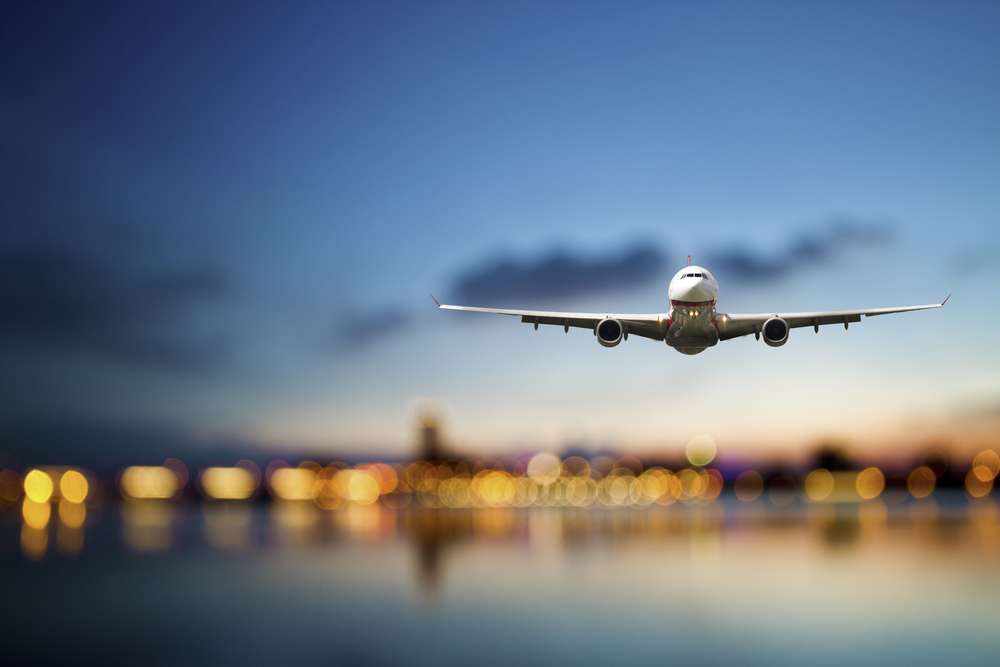 From the screen in your seatback to the kiosk you use to check into your flight, airlines and airports are increasingly technology-driven. And that's just the aspects that customers can see; inside the cockpits and traffic-control towers, a new generation of networks and applications allow airline personnel to plot routes, communicate with one another, and keep up-to-date on flight networks. "Technology is a strategically important part of the business model," said Richard Zeni, CIO of Denver-based Frontier Airlines. "It used to be seen as a cost center, but now it's part of the core team that drives the business forward."
Check out the latest airline-related jobs.
But while airlines and airports are investing more in IT, the numbers aren't dramatic. According to a recent survey by SITA, an industry-focused technology solutions provider, and the magazine Airline Business, the airline industry's technology spending increased to 2.2 percent of overall revenue in 2014. Most of that was driven by capital investment in new systems and infrastructure. Roughly 75 percent of surveyed executives said they expected to spend money on new IT projects, and more than half predicted their IT budgets would increase in 2015, as well. Much of that investment will be in mobile applications. "The disruption caused by mobile is so significant that airlines feel that they must invest in mobile services to ensure that they are not left behind," read the report accompanying the survey. Lower-cost carriers are leading the way in the development of mobile products. While many airlines are doing more to promote mobile options among customers, the great majority—95 percent—said they wanted to improve the usability of their mobile apps. And with good reason: A 2013 SITA survey found that 78 percent of passengers don't use a mobile phone for travel services, leading SITA to conclude that usability and functionality must be improved if adoption is to increase. At the same time, airlines predict mobile will become an increasingly important sales channel between now and 2017.
IT Skills Come First
Despite the unique nature of their business, airlines are generally more interested in a candidate's tech skills than they are their industry expertise. "It's not difficult to transition into airlines from other industries," said James Pereira, a JetBlue senior recruiter who specializes in IT for the Long Island City, N.Y.-based airline. However, he encourages candidates to research the business before applying so that they can understand its unique culture; airline IT departments often act in quick-response mode. "The days aren't always regular." At JetBlue, "a lot of our emphasis is on front-end mobile," Pereira said. The company has what it calls a "homegrown framework" built on
Java
,
Spring
,
TIBCO
,
HTML5
and
C#
. On the back end,
Citrix
is the dominant technology. The tech team includes a mix of
developers
,
QA experts
,
architects
and
database specialists
. "Airlines are a little bit unique," said Zeni, who classifies industry experience as "a nice-to-have." While having solid IT skills is important, there's also a need for a certain degree of business-mindedness. "You need to be thinking of business problems and solutions… We sell tickets and fly airplanes. If you're just about servers, you're not a good fit." Frontier's technology work is broadly divided into two categories, Zeni explained: infrastructure and delivery. Infrastructure revolves around "engineering and support" and employs a variety of
data-center specialists
,
telecommunications engineers
,
network engineers
and
architects
who focus on data and connectivity. Meanwhile, a mix of in-house staff and third-party contractors handle delivery; that team includes
project managers
,
business analysts
and developers. Frontier is a "
.NET
shop, so we hire for that skill set," Zeni added, emphasizing knowledge of
Microsoft
development and business productivity tools. In terms of compensation, expect to find airlines competitive with local IT pay levels.
Strong Cultures
Technology aside, airlines have strong cultures. Though some are known for their customer-facing quirkiness—take Southwest Airlines, for example—they are all 24/7 operations and the entire workforce can feel the heat when something goes awry. That's particularly true with the IT staff, whose work touches so much of an airline's activity. "Anything that interferes is a Priority One issue and we stick with it until it's fixed," Zeni said. On the operations side, server crashes or dropped connections to partners can have significant impacts, in some cases even grounding the airline. In such circumstances, the IT team doesn't go home until the situation is resolved. On the commercial side, where customers interact with the airline through the website or an app, development teams usually don't have a long lead time with regard to product development. The tech team has to respond quickly to market conditions and demand, so "time is a critical factor," Zeni said. "For an IT person, it's fast-paced, but you learn a lot very quickly." At a smaller carrier like Frontier, that fast pace also means a tech pro will quickly rack up a lot of experience. "Our people tend not to be siloed," Zeni observed. But that may not always be the case at larger carriers. At JetBlue, Pereira said, the central challenge facing the IT staff is to "mesh technical skills into our unique culture." When problems arise, the response is often "all hands on deck," which can even mean calling the tech team to an airline terminal to help connect passengers to their luggage. "It's really about backing each other up and focusing on the customer," Pereira said. "When something goes wrong, someone is stuck somewhere." Which also means, for tech pros in this industry, it's truly never a dull moment.