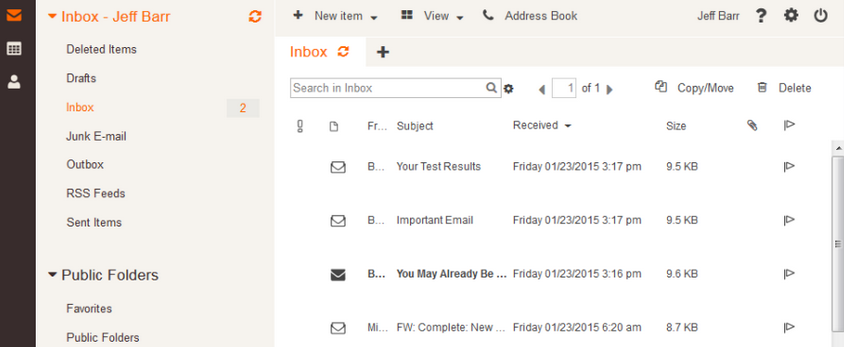 As if it didn't have enough going on already,
Amazon
has decided to plunge into the corporate-email game. Amazon's cloud-based WorkMail boasts all the features that corporate email users expect, including public folders, distribution lists, calendar sharing, Out-of-Office messages, and more; it works with Firefox, Chrome, Safari, and other popular browsers. Inboxes can store up to 50GB of messages and attachments, while individual messages can total up to 30MB. The platform costs $4 per month per seat, or $6 if the client
opts to include WorkDocs (formerly Amazon Zocalo)
as part of the package.
Click here to find enterprise-IT jobs.
In a Jan. 28 posting on its corporate blog
, Amazon emphasized WorkMail's security controls, including stored data encryption, message scanning, support for mobile device policies, S/MIME, and location control (in which mail and data can only reside within a particular Amazon Web Services region). It seems natural for Amazon to jump into corporate email, given its longtime focus on providing cloud-computing resources to corporations and governments. But in doing so, it faces some well-entrenched opponents in the space, including Google and
Microsoft
, both of which offer robust email applications for companies and individuals. Is WorkMail's security and cloud support enough of a differentiator to pull in customers who might otherwise stick with those tried-and-true rivals?
Upload Your ResumeEmployers want candidates like you. Upload your resume. Show them you're awesome.
Related Articles
Image: Amazon