[caption id="attachment_6723" align="aligncenter" width="500"]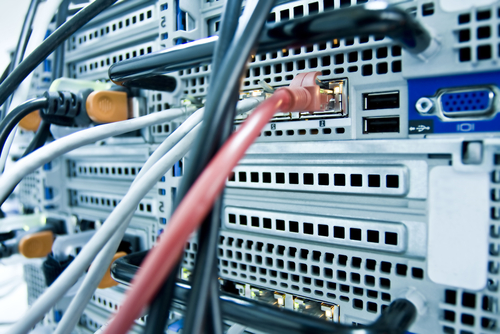 SDN has the potential to streamline networks.[/caption] It's official—not one, but two analyst firms have identified software-defined networking (SDN) as the data-center technology to watch in 2013. Both IDC and Ovum called out SDN in year-end reports as the wave of the future. The technology takes the traditional three-tier hierarchy of access, aggregation and core and "flattens" it—metaphorically speaking—into a more efficient and virtualized environment. According to IDC, the SDN market will expand from $360 million in 2013 to a whopping $3.7 billion by 2016. (Ovum declined to put a number on its forecast.) The SDN horse race kicked off in July when
VMware purchased Nicira
, followed shortly by Cisco's acquisition of vCider and Brocade absorbing Vyatta. Last week,
Juniper continued the trend with its purchase of Contrail Systems
. IDC believes that SDN is benefitting from growth in a number of technology segments, including cloud services and applications, converged infrastructures, and improvements in server virtualizations; mix in customer frustrations with current networks' relative inflexibility with regard to support for the cloud and mobility, and that's a recipe for a disruptive player to emerge. Instead of crafting applications that only operate within the constraints of the network, SDN allows networks to adapt connectivity services in ways that best serve the application. Interestingly, while Ovum said it was too early to tell which SDN firms would win in end, IDC had no such qualms. "It's too early in the evolution of SDN to draw conclusions about which approach will win or the exact architecture of future networks as there is too much innovation yet to happen, and vendors and their customers have yet to reach a common agenda," David Krozier, principal analyst in Ovum's network infrastructure telecoms team, wrote in a statement. "But the search by vendors and network operators to find a better approach will eventually produce networks that are much more flexible in providing new services ([monetizing] the network) and more efficient in their use of resources (cost-effective)." IDC, meanwhile, said that it had identified five SDN startups to keep an eye on. "For many of the SDN-related solution providers, some of them still in stealth-mode, 2013 is likely to be a year of reckoning," Brad Casemore, research director of datacenter networks for IDC, wrote in a statement. The companies are:
Big Switch Networks,
apparently because it bills itself as the "leader in Open Software-Defined Networking" and industry standards;
Embrane,
as its Heleos architecture delivers virtual layer 3-7 network services for both traditional networks and SDNs;
Midokura
, as it employs network virtualization for flexible, customizable, and adaptable network infrastructure;
Plexxi
, whose Plexxi Control software controller allows service providers to model affinities; and
Vello Systems
, which provides the software infrastructure for building large-scale networks that optimize the locality of application workloads. SDN could very well end up assuming enormous significance in the networking space—and likely top the list of datacenter infrastructure development next year.
Image: lunchunyu/Shutterstock.com