[caption id="attachment_127167" align="aligncenter" width="500"]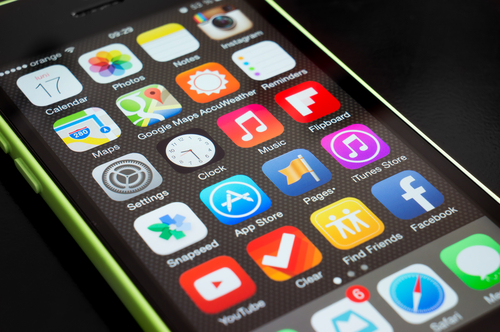 App economy[/caption] It might feel sometimes like the app economy is leveling off, but that's
not the case
. According to recent data from App Annie, the app market is set to double in the next four years. In forecasting 24 percent growth, a February 2016
blog post
from the company proved to be pretty accurate. It posited that global gross revenue across app stores would reach $51 billion in 2016, earning developers around $36 billion. Furthermore, it said markets such as China would surpass the United States in total revenue, while emerging markets such as India "will expand the most dramatically." In its 2016
retrospective
, those projections are held up as statements of fact: last year saw developers earn "over $35 billion" across the App Store and Google Play. Taking into account the 30 percent cut Apple and Google command, that's right around $51 billion in
gross
revenue. Revenue for the App Store outpaced Google Play, with App Annie noting 50 percent growth year-over-year, keeping iOS as the "highest revenue-generating platform." Much of the growth is attributed to downloads, which saw a 15 percent uptick versus 2015. Annual downloads have reached 90 billion. India now challenges the United States for most downloads, and users in that country spend more time in apps than any other region by a wide margin.
Revenue doesn't correlate to downloads
, though. China, Japan and the United States lead the way, with China seeing a significant spike last year versus 2015. Chinese users weren't picky, either; social networking, entertainment, books and media apps all saw revenue growth of three- to 16-fold versus the prior year. As you might have guessed, much of the revenue is still generated by games. In addition, App Annie says the app economy will
double
by 2020. It notes total gross revenue in four years' time will reach $101 billion:
By 2020, mobile app store revenue will exceed $100 billion globally. The combination of steady growth in many mature markets along with rapid growth in emerging markets will propel the market's continued expansion. While large markets including the United States, Japan and China are central to overall app revenue growth, we see tremendous opportunity in fast-growing markets from India and Indonesia to Mexico and Argentina.
Video streaming saw the highest revenue growth last year, with Netflix subscriptions leading the way in the United States and United Kingdom. YouTube has the most users in those geographies, while Chinese services such as Youku, iQIYI and Tencent lead the way in that country. It may seem as if games and streaming video are the only avenues for monetization, but those categories simply lead the way. Across the board, the app economy is growing significantly. As always, it comes down to having a unique experience, marketing, and carefully managing in-app purchases and user outreach. Developers should also look at optimization for growing and established markets.