This Fall, Apple will launch its Apple Arcade streaming service. When Arcade was announced in Spring 2019, the company was mum on core details. We also expected more info about Arcade at WWDC 2019, but it never happened. New data shows Apple is one of the most profitable gaming companies on Earth (thanks to mobile games on iOS), but nonetheless we have to wonder: Is Apple Arcade a mistake?
On the splashy landing site for the streaming service, Apple promises access over 100 "games that redefine games" via "a gaming service unlike any other." Features include no ads or in-app purchases, offline play, Family Sharing for up to six people, and unlimited play. Gamers can hop from iPhone to iPad to Mac... and up to Apple TV if they like. As a gamer, there's a lot to like.
But we don't yet know pricing for Apple Arcade, and that's a big deal. The company didn't announce pricing at its Spring or Summer events, seemingly happy to leave that to the Fall when it officially launches the service. It's likely Apple was simply waiting for E3 to pass, since other gaming platforms used that enormous conference to announce their own streaming services and pricing.
Announcing Apple Arcade without providing key details gives Apple the advantage. Other companies, beholden to the idea that E3 should be the forum to announce new services such as streaming games, created a land-grab for attention in a very narrow space. For a few frantic days, gamers were suddenly judging how much they wanted to spend, which games a given service had, and if they had the proper equipment for such services. It's hard in that kind of chaos for any company to stand out, even Apple; plus, the company can watch what others do, and react accordingly.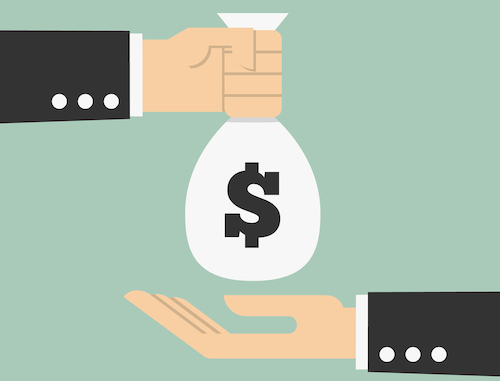 Pricing will be critical for gamers and Apple. PlayStation Now is $20 per month, and offers 600 titles. Xbox Game Pass is $10 per month. Google Stadia is $10 per month, too, while Microsoft's incoming Stadia-killer, xCloud, has yet to announce pricing. Nintendo has a $20 per year 'Switch Online' service for playing older titles, but it's not streaming.
For Apple, $10 per month seems to be the right marker. Apple News+ is $10 per month, as is Apple Music. Its incoming Apple TV Plus service should also have a pricing announcement this Fall, and there's an expectation you'll be able to bundle it all together for a slight discount.
But Arcade may be a step too far, even given Apple's resources and ambitions. New data shows Apple is the fourth-largest gaming company on Earth by revenue generated. It beat gaming mainstays such as Nintendo and EA at their own (pun intended) game, and ranks just shy of Tencent, Sony, and Microsoft (and slightly ahead of Activision Blizzard). Its total 2018 gaming revenue supposedly hit $9.45 billion, a year-over-year increase of 18 percent. Apple is on a roll (if those numbers are accurate).
As one developer points out, Apple Arcade is likely changing the game industry already, and possibly not for the better. In an interview with GamesRadar, Thatgamecompany says its new game Sky (announced at Apple's WWDC 2017 keynote) was originally meant as a paid title, but Apple was "concerned" about their business model "because they'd seen a big decline in people's willingness to pay for a game that comes with a huge price." Thatgamecompany says the company encouraged them to make Sky free to play, or at least free to start.
Sky isn't an Apple Arcade title, at least not yet. Apple involving itself in the game's business model suggests there's something going on, though, and hints at another problem with Apple Arcade: curation. As ex-Apple engineer Dominik Wagner writes: "I don't want Apple to be the kingmaker, influencing and deciding which kind of games they put in [Arcade]."
Wagner also worried such curation will "essentially destroy what is left from the market for paid games out there, both in terms of people buying as well as in terms of marketing. The App Store app will certainly rank Arcade ahead of other games in the store."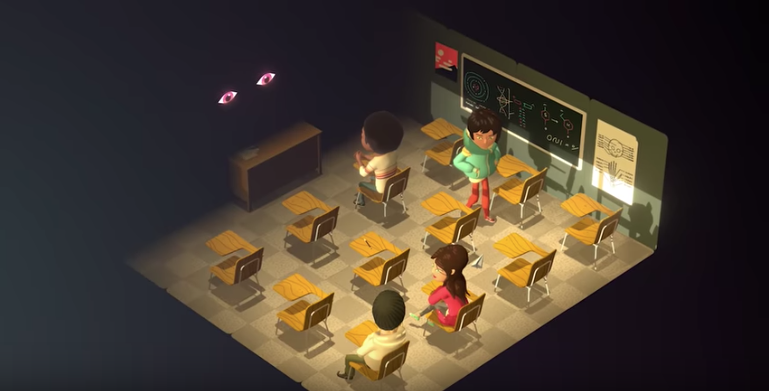 Indeed, Apple's terms and conditions for submitting a game to Arcade provides it with all the legal authority to be kingmaker. In a nutshell, developers agree their submission can be ignored entirely, and may or may not be unique enough for consideration. Developers also relinquish any hold on "confidential information" about their title, and give Apple the authority to work with "other parties to develop similar products that may compete with your submission." One could read that as standard legalese fare... or you could see it as Apple pulling strings to favor large studios over independent games.
While midsize studios dot the Apple Arcade landscape, the likes of Konami, LEGO, and Sega are front and center. These are large companies that can afford to hit and miss with freemium games, which is essentially what Apple Arcade is. Smaller companies don't have the leverage or leeway; if Apple forces everything to be free (or almost free), and decides what it will highlight or ignore, they might struggle to survive.
Future Model
While we don't know pricing, and we're really unclear on how revenue will be divvied, there's potentially a good blueprint for Arcade in MacPaw's SetApp service.
SetApp allows developers to distribute productivity apps via a subscription service for macOS. Users can download any app in the service, and use it for as long as they're a subscriber to SetApp. Revenue is split based on what the app sells for outside of SetApp (if it does) and how many people use the app in a given month. In a recent episode of the Core Intuition Podcast, developer Daniel Jalkut noted he made roughly $600 in the first month his MarsEdit web publishing app was available via SetApp. It's a good income bump, but Jalkut admitted it could have been a launch-month interest boost that will quiet over time.
We should expect Apple Arcade to be modeled in a similar fashion. It's also a refresh of an old problem Apple created: When the App Store launched and developers were provided tools to build their own apps and games, it became very difficult to stand out in the crowded space. It still is (indeed, perhaps it's even harder). As developers loudly cried for help from Apple, the company ignored pleas while raking in billions of dollars annually.
As a business model, the App Store works for Apple, but not so much for indie developers; it's easy to see a streaming platform like Arcade going the same way.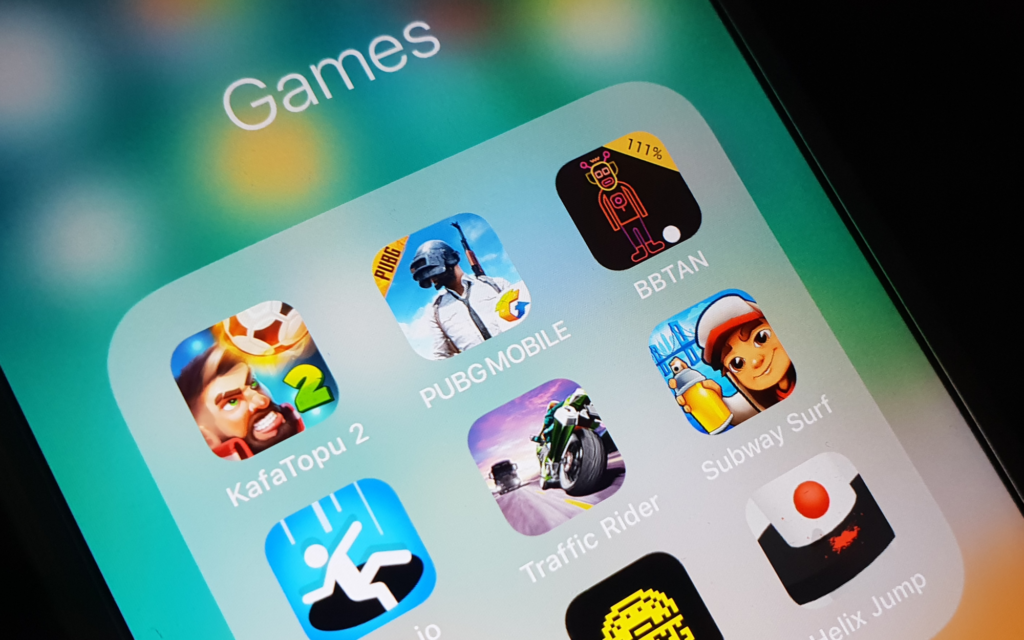 The Casino
With Apple Arcade, the company is curating games it feels are special, which elevates some as others continue to languish. Apple is saying its Arcade titles are exclusive; it seems to be the private playground within the walled garden, much like the high-roller Pai Gow and Poker room in a casino. You can walk by and peek in, but only those with the means to buy-in will get past the velvet rope.
In a casino, the house always makes the most money on slots and other options such as low-limit table games. It's a volume play. In an older blog post, Wagner likened the App Store's basic freemium model to slot machines. With Arcade, Apple now has its high stakes room, and it looks like fun... but think about all those times you walked past the high-roller room at a casino and it was empty.
Unfortunately, we'll likely never have true insight into how Apple Arcade performs. It's likely to prohibit game developers and studios from discussing any user or revenue data, too. As with Apple News and publishers, we're all left wondering what Arcades' allure for game creators is... if it exists at all. Are there enough gamer-whales left in town to subscribe to Apple Arcade, or are the options from Nintendo, Microsoft, Sony, and others already commanding all the attention?
It's impossible to know right now. It's also impossible to know which games Apple will choose for Arcade, or how many game developers are already morphing their titles in an attempt to be featured on the service. Offering 100 games is a hard cap, and underscores just how good Apple Arcade will be for users who want to play high-end games... and how bad it may get for developers who can't get past the velvet rope.