[caption id="attachment_142044" align="aligncenter" width="4032"]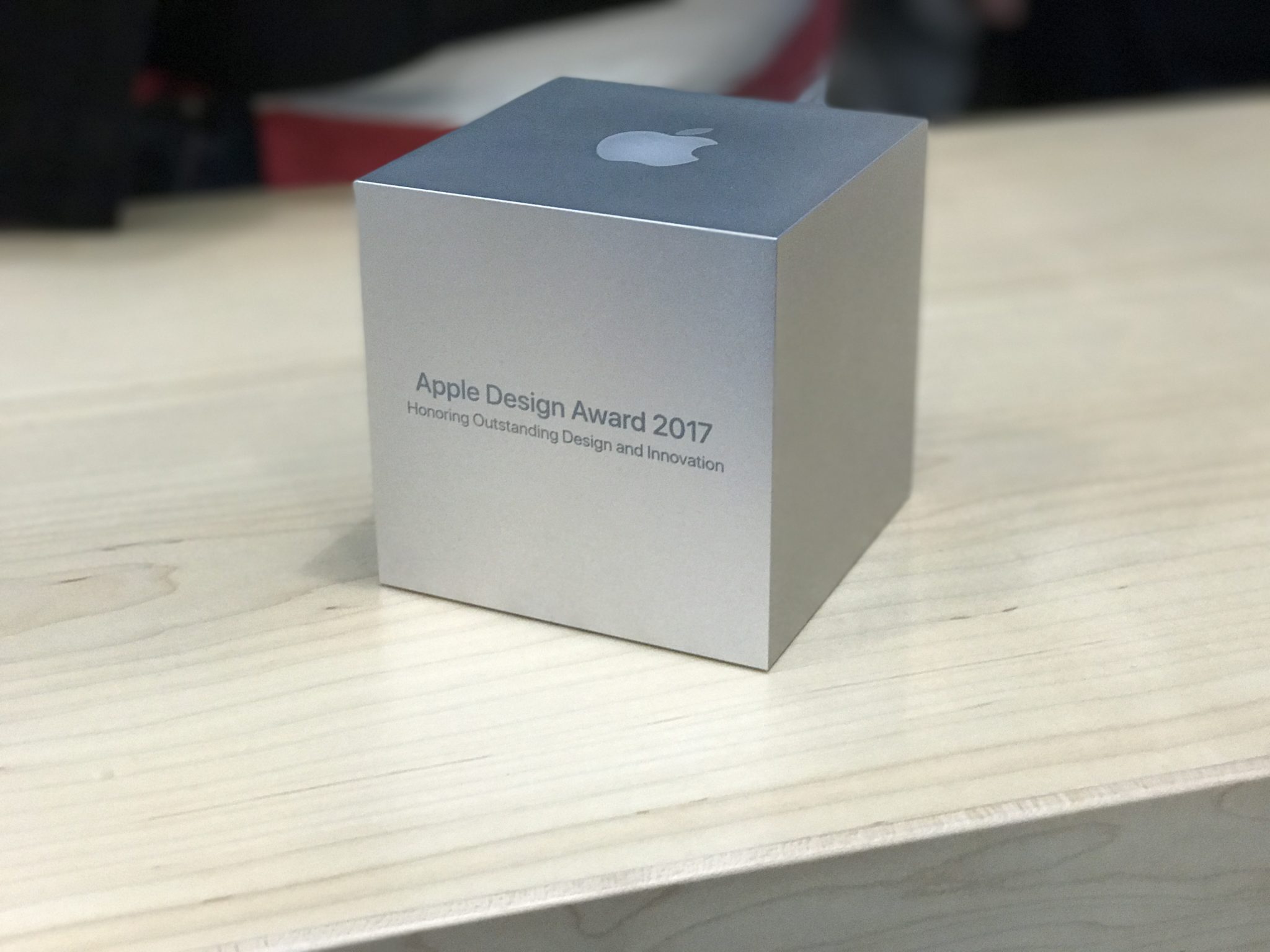 Apple Design Awards 2017[/caption] The Apple Design Awards (ADAs) weren't on the WWDC schedule. They weren't mentioned at the keynote, nor were they one of the clandestine sessions that went unannounced ahead of WWDC's start. It was a confusing move on Apple's part, but the design awards
did happen
, and this year's winners proved yet again that great design is a key element in making a great app. On the evening of June 5 (day one of WWDC), Apple gathered the design award winners together. The participants didn't know what was going on ahead of time, but they were awarded small square trophies and had the chance to meet other designers, as well as Apple Senior Vice President Craig Federighi. After the awards, I was able to spend some time with the awards winners. The intimate setting allowed the creators to tell their stories, and assured the awards didn't get lost in WWDC's chaos, which saw the unveiling of iOS 11, ARKit, virtual reality, and other technologies. This year's winners created some standout apps, including
Splitter Critters
,
Airmail
,
Old Man's Journey
and
Things 3
.
Bear
, a writing environment and recent entry into the iOS and Mac App Store, was another.
Kitchen Stories
also popped up, as did photo editing app
Enlight
. I set out to ask the hardest question:
why
did they win? Apple's language about the winning apps is ripe with praise. Things 3 has a "thoughtful design and powerful features," while Airmail "stands above the crowd and helps you tame your inbox with it's clean, three-column layout, smart interactive features, beautiful design, and speed." Kitchen Stories is "simple and beautiful," and Old Man's Journey "uses a clever landscape-shifting game mechanic to solve puzzles and reveal an emotional narrative told entirely through imagery and sound." But platitudes don't tell the real story. Apple is right about the winning apps and their teams; each have standout experiences for iOS and Mac. I wanted to know what got them there. [caption id="attachment_142046" align="aligncenter" width="4032"]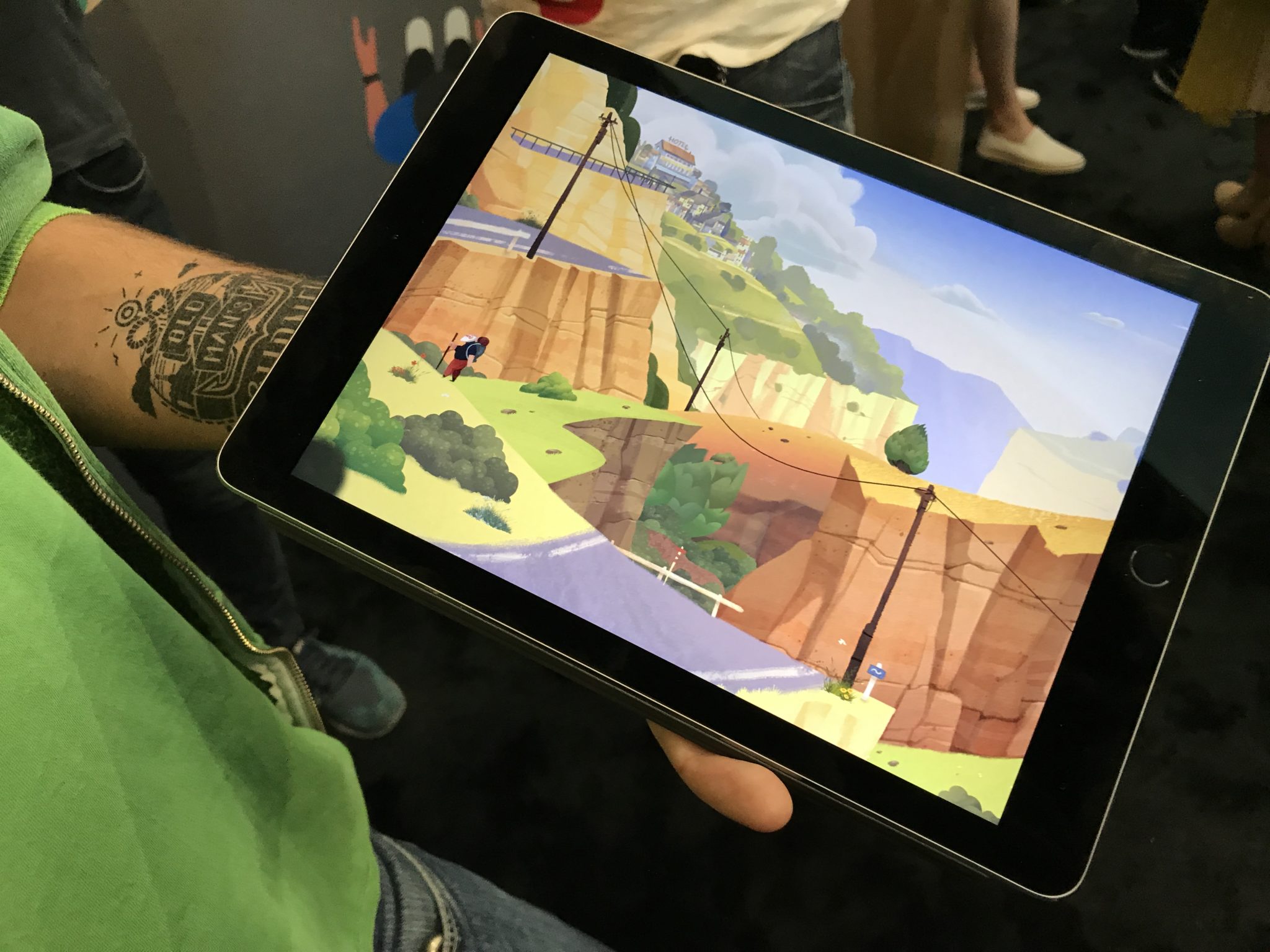 Apple Design Awards 2017 winner Old Man's Journey[/caption]
"About One Million."
How
do apps such as Airmail and Things 3 stand out? To-do lists and email are necessary, but ultimately kind of boring. Games are also a hard nut to crack: you either create something great, or you get lost in the ether of the App Store. The Airmail team – which is literally two guys in Tuscany, Italy – told me they have "about one million" lines of code to maintain. It's a necessary complexity. Each email service type has its own requirements and protocols, and they have to support a multitude of APIs. The team also tirelessly adds new integrations. (They even partner with Bear!) Behind the scenes, it's a lot of technical debt. What users see is a beautifully designed app that – well, it just works. The team regards Airmail as a sort of premium option to the Apple-included Mail app; whereas basic users will find standard-issue Mail useful, power users might find Airmail critical to their daily functioning. Old Man's Journey is an app that is as much storytelling as gameplay. That was the purpose, according to its development team: tell the story, and rely on the game mechanics to intuitively guide the players through. It's a style popularized by Monument Valley, the smash-hit puzzle game whose team just released a sequel. Splitter Critters is less storytelling and more gaming. What some may consider it a time-waster, Splitter Critters is actually a concisely designed puzzler. You can slice the screen up as you see fit in order to guide the protagonist aliens to a destination. It's like being able to cut-and-paste a labyrinth maze in order to reach the end in fewer steps. While Old Man's Journey will probably make the move to
Apple's Metal platform
soon (the team tells me they think it will speed up in-game mechanics such as shading), both games were built with Unity. Splitter Critters is mostly C-based with custom mechanics, too. Airmail and Things 3 take a different route with regard to development. Both teams tell Dice they try to use as many Apple-made kits as possible, with a bit of customization; Things 3, for instance, has custom animations and drag-and-drop actions in the app. Airmail has the same slide-out menu for its table view as Apple's Mail app. (Interesting side-note: Apple improved drag-and-drop actions at this year's WWDC, and introduced a
UIContextualAction
class to better manage slide-out menus in table views.) [caption id="attachment_142047" align="aligncenter" width="4032"]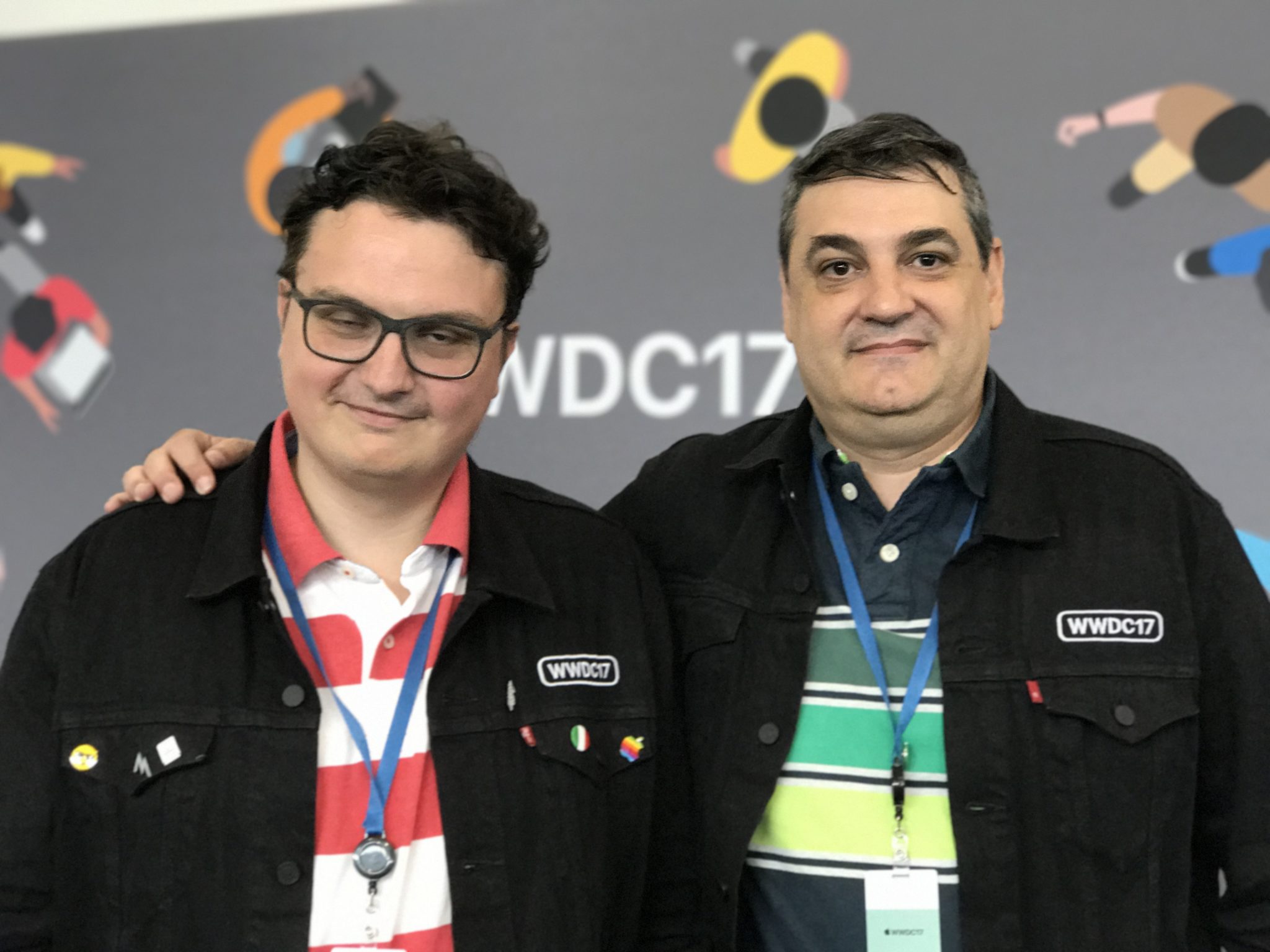 These two guys make the best email app you'll ever use.[/caption]
Out-Apple Apple
For me, the ADAs often feel like a popularity contest. A true award's show, the winners often have the snappiest designs and a good bit of momentum leading into WWDC. This year feels very different. Each app had a unique way of trying to out-do even Apple, both in terms of design and marketing. Kitchen Stories, for instance, monetizes its app by partnering on content. That Le Creuset Dutch Oven you see being used is not by chance; it's likely there because the team has strategic partnerships in place. I challenged the Things 3 team on its monetization strategy. As-is, they're asking $80 for a cross-platform/device note-taking service (the iPhone app is $10, iPad $20, and Mac $50). It sees the iPhone as a sort of gateway to other platforms; while creating an iPad app wasn't much more work, they said, it's another level for eager customers. They want people to be invested in Things 3, not just casual users. Airmail may have had the toughest road to the ADAs. It is, after all, "just email." People don't love email. They may love to cook, or play uniquely satisfying games – and may even really love staying organized – but nobody loves email. Airmail attempts to alter that paradigm with a robust productivity suite that's almost as much a platform as it is an app (it also has an exhaustive amount of other third-party apps you can link to). In the end, these apps demonstrate there are many roads to success. Games such as Splitter Critters and Old Man's Journey are dynamite hits that take full advantage of Unity. Kitchen Stories is both gorgeous and has an interesting new type of monetization strategy. Things 3 and Airmail are just plain killing it at serving up a variation on core Apple functionality. And despite their success, none of these apps had huge development teams. You don't need a ton of cash or an office in Silicon Valley to make a blockbuster; you just need a great idea and some people with a lot of drive.