[caption id="attachment_12620" align="aligncenter" width="618"]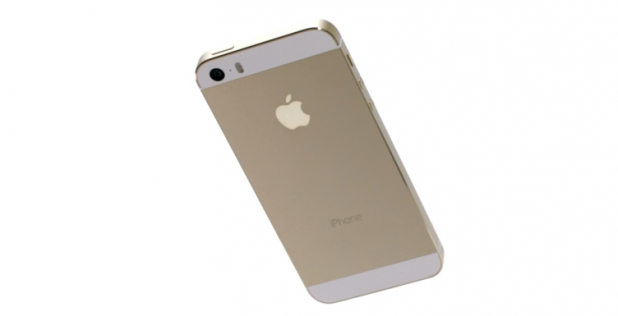 Apple's iPhone 5S.[/caption] Apple's high-end iPhone 5S cost at least $191 to build, according to a new teardown report by research firm IHS (which will release the results on Sept. 24;
AllThingsD obtained an early copy of the report
). That $191 is for the 16GB unit; the 64GB edition costs a full $210 in components. (For every version of iPhone 5S, labor represents an additional $8 per unit.) As AllThingsD noted, that's fairly close to the cost of last year's iPhone 5, the highest-end model of which cost $205. "I would say that they're almost the same phone, except that the 5s has the fingerprint sensor, the A7 processor and some newer memory chips that consume less power," said IHS analyst Andrew Rassweiler, as quoted by the Website. "Beyond that, they're basically the same." By comparison, IHS pegged the components cost of the lower-end, plastic-bodied iPhone 5C at $173 to $183, depending on the model. Apple managed to sell roughly nine million iPhone 5S and iPhone 5C units over the first weekend of availability. That cleaned out the company's initial iPhone 5S inventory, although the iPhone 5C remains available for sale. It also beat several analysts' projections; Piper Jaffray's Gene Munster, for example, estimated heading into the launch weekend that Apple would sell between 5-6 million new iPhones—and he generally tends to be very optimistic about Apple's prospects. Ahead of the new iPhones' unveiling, many of those analysts assumed that the iPhone 5C would be Apple's "cheap" device for the lower-midrange smartphone market, which is currently dominated by Google Android devices. By pricing the iPhone 5C at $550 unsubsidized, however, Apple made clear it had no plans to play in that range. "The pricing on the iPhone 5C is simply not low enough to adequately address the significant global growth opportunity that we believe exists with unsubsidized prepaid customers that have not yet bought a smartphone," BTIG analyst Walter Piecyk wrote in a blog post,
as reposted by FierceWireless
. But in comparison with the $173-$183 components cost, that $550 could ensure Apple a tidy little profit off its new plastic phone.
Image: Apple