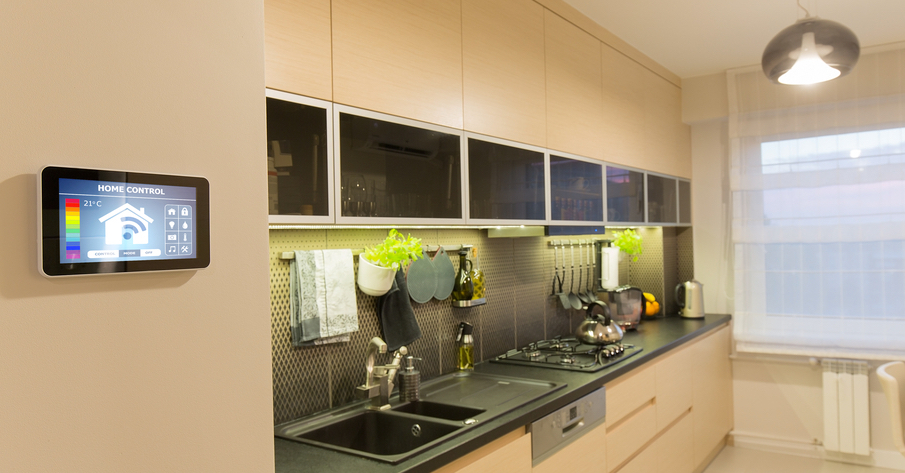 The concept of the connected home is still a bit rough around the edges, but Apple is trying to build yours before you even step foot inside. Via partnerships with builders, the company is weaving its HomeKit framework throughout new homes, gently forcing people into the future. Apple's vice president of product marketing Greg Joswiak confirmed the partnerships to
Bloomberg
, saying: "We want to bring home automation to the mainstream. The best place to start is at the beginning, when a house is just being created." So far, Apple is working with Lennar, KB Homes and other builders to produce concept homes with Apple's HomeKit built in, replete with connected gadgets such as ceiling fans and thermostats. KB's basic upgrade package for a HomeKit smart home is $2,000; Bloomberg notes that the enterprising home owner could lace their new home with up to $30,000 worth of connected gadgets if they wanted to. That's the higher end of the spectrum; most will likely seek to automate their existing homes. Last year, Apple made its fourth generation Apple TV a smart home hub, easing the transition to full automation. It also has an official program for working with HomeKit, as does Google's Nest. Intel likewise has an Internet of Things (IoT)
framework
. By 2020, analysts think home automation will be a $40 billion market, nearly doubling its current state. Luckily, every competent smart home platform makes it very simple to get involved via software, hardware – or both. Nest
leads the way
in terms of on-boarding ease. It clearly lays out how developers can get involved with the 'Works with Nest' platform, and what tools they'll need to take advantage of it (depending on whether or not you have software and/or hardware).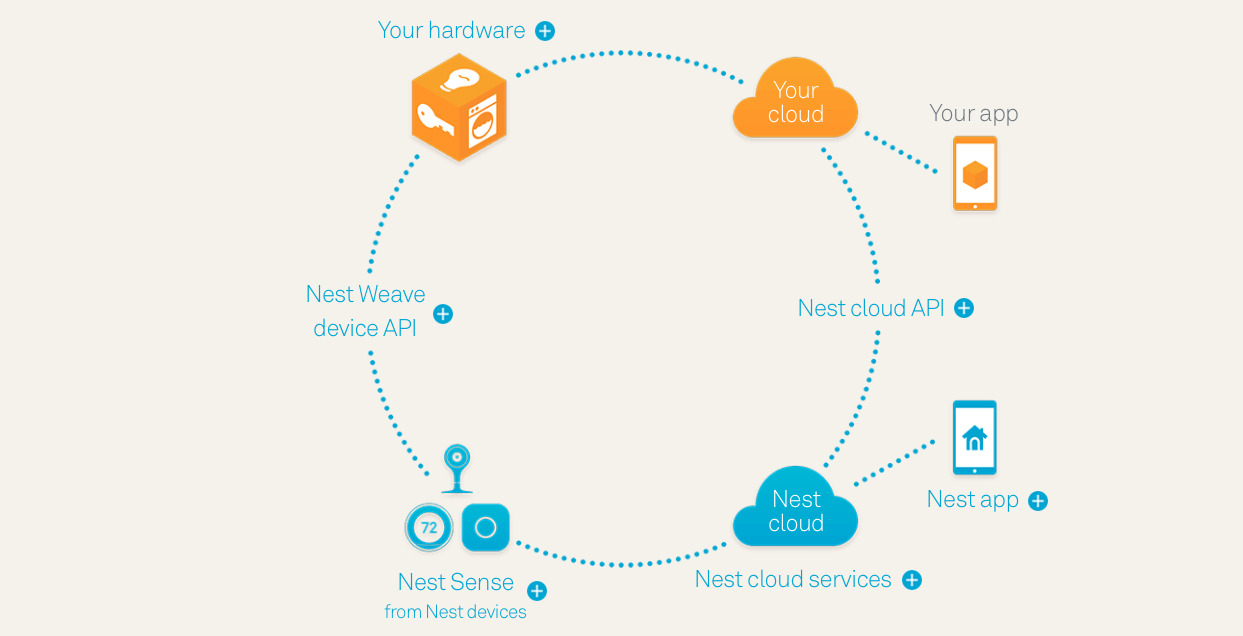 HomeKit is – perhaps not surprisingly – much
more restrictive
on various levels. Apple's developer program makes it simple to write apps and services for use within HomeKit, but hardware is a different monster. If you're making hardware for use with HomeKit, Apple forces you to join a program that mandates which components the device utilizes; by contrast, Nest provides guidance, but doesn't dictate which chipsets or sensors should be used. Intel's initiatives are meant for its own hardware, and limited to JavaScript and HTML use-cases for apps. It uses Edison and Galileo boards for creation and debugging apps, and relies on sensors like accelerometers and moisture monitors to help makers design and build for the connected home. But the connected home won't necessarily be about 'stuff.' Platforms will win the day. The two major players, Nest and HomeKit, have striking differences worth consideration. HomeKit is a familiar Apple-y approach; you get documentation and guidance for building apps, but accompanying hardware is a bit tougher. At the end of the day, Apple controls its ecosystem, so you're playing by its rules. Its tools are pretty robust, though. HomeKit documentation details every interaction and consideration the end user may have, down to creating timed triggers for specific rooms in a home (turning the lights on at 7am, for instance). The addition of a dedicated smart home hub in Apple TV takes boilerplate communication issues off the table, too. Nest's main downfall lies with device communication. It has yet to release its Weave device-to-device communication protocol, despite promising it would launch this year. For now, it's using its Nest cloud API to handle communication between devices, but it's not a perfect solution as it's not real-time and subject to connectivity. Apple TV is used as a go-between for Siri voice commands, but Apple
says
inter-device communication happens with the same protocol as its Handoff feature. Getting involved with connected home platforms is easy, but there's one thing to keep in mind: nobody is dominating the market right now. Thought Apple is seeding HomeKit in new homes, Nest is still wildly popular. Intel is making it very easy to produce hardware and software, and workarounds like IFTTT only encourage widespread adoption. Dice
data
backs that up, too. With thousands of jobs for IoT and connected devices posted to our site, few pigeonhole developers onto a particular platform or technology. For a market ready to double in size with easy inroads for end users, it's a good time for developers to start working on the connected home.