[caption id="attachment_18145" align="aligncenter" width="618"]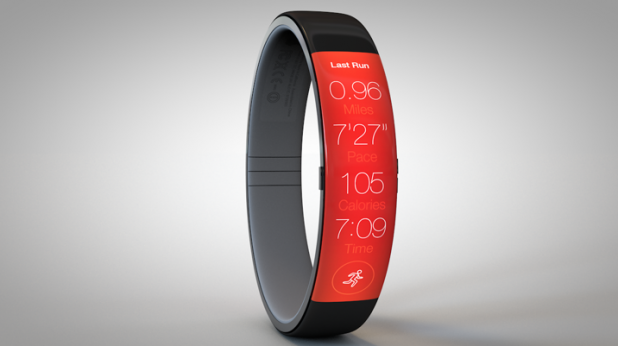 An "iWatch" concept by
Todd Hamilton
.[/caption] If and when Apple enters the wearable-electronics market, its products will face a number of sports-oriented rivals, including Nike's FuelBand and the Fitbit. It seems that Apple's preparing for that eventuality with a new patent for accurate step detection. According to the
blog Apple Insider
, which revealed the existence of the patent, Apple's invention allows a device to accurately capture steps even when placed somewhere on a body other than the wrist. The system also takes raw data generated by movement and adjusts for any discrepancies (such as missing a step), the better to spit back an accurate reading of distances walked or run. Of all the rumored "iWatch" features, a pedometer and other sensors supporting a fitness app seems among the most likely to actually appear in a final product. The lack of "iWatch"-related information from Apple—a notoriously tight-lipped company, even under the best of circumstances—has created a void that the media seems determined to fill with interesting and outlandish scuttlebutt.
According to a February article in The New York Times
, Apple has even experimented with charging a wristwatch via arm movement or solar power. Whatever Apple actually releases, the final product could face quite a bit of competition from Google, Samsung (which has already released a "smartwatch," the Galaxy Gear), and other companies that have expressed interest in wearable electronics over the past several months. Analysts have suggested that "smartwatches" could seize a significant portion of the $60 billion global timepiece market—a tempting target for any mobile-device company, at a time when the smartphone market, which triggered skyrocketing revenue and profits for so many years, seems to be slowing down.
Image: Todd Hamilton