[caption id="attachment_10278" align="aligncenter" width="603"]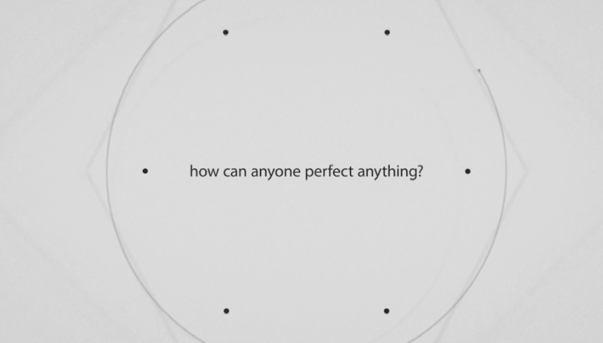 A shot from Apple's introductory video for WWDC '13.[/caption] Apple CEO Tim Cook kicked off his company's Worldwide Developers Conference (WWDC) in San Francisco with a short video emphasizing the importance of design, particularly that which evokes some sort of emotional connection such as love or delight. But that sentimental bit aside, this WWDC was all business: huge numbers of developers attend this annual event, packing sessions designed to help give their apps an edge in Apple's crowded online marketplace (some 50 billion apps have been downloaded from the App Store, Cook told the audience during his keynote). Apple also uses its WWDC to unveil new products or services, attracting sizable interest from the tech press. In the weeks ahead of WWDC, the tech blogosphere expended much digital ink on the topic of what Apple might announce. Cook had previously suggested that no new products were coming before this fall, leading many journalists and bloggers to discount the idea of a next-generation iPhone, iPad, or "iWatch"(a heavily rumored "smart" wristwatch) rolling out at the conference. Instead, rumors centered on an "iRadio" streaming music service and a redesigned iOS 7. Specifically, Apple-watchers thought that iOS 7 would embrace "flat" design, which eliminates "real world" elements such as texture and shading in favor of stripped-down, basic shapes. That would give iOS a radical new look, altering longtime environments such as Game Center (with casino-style green felt) and Newsstand (with its polished-wood bookshelves). Apple design maestro Jony Ive, now in charge of iOS in addition to his traditional hardware responsibilities, is reportedly not a fan of that realistic detailing (known in design circles as "Skeuomorphism," in case you needed a dictionary word of the day).
Mac OS X "Mavericks"
Before tacking iOS, though, Cook and his executives decided to showcase the upcoming changes to Mac OS X, including "Finder Tabs" (which allow the user to deploy multiple tabs within a Finder window—great for organization, in theory) and document tags (for easier searching). Macs will now support multiple displays, including HDTVs, with the ability to tweak elements between screens. Apple claims the operating system will also interact with the CPU in a more efficient manner. Abandoning its longtime habit of naming successive Mac OS X versions after cats, this iteration of the software is named "Mavericks." It's coming this fall, with the developer release available now.
Safari
Apple also tweaked Safari, its Web browser, with features such as a bookmarks bar on the side-rail of the window. The company claims Safari uses less CPU energy than Chrome or Firefox (while surpassing those browsers on the JSBench Suite JavaScript benchmark), and offers user-side enhancements such as dynamically focusing power to the browser window in which the user is active. Apple moved on to introduce iCloud Keychain, which stores passwords in the cloud, giving users easy access across multiple devices. It also rolled out Maps for OS X, the desktop version of its (sometimes troubled) iOS app, along with a widget that posts iOS notifications to a laptop or desktop.
MacBook Air
Apple did roll out some new hardware: an upgraded MacBook Air with faster graphics, better battery life (9 hours for the 11-inch edition, while the 13-inch version can draw 12 hours' worth of power). The new Air features Intel's new Haswell processor, along with 802.11ac Wi-Fi; the 11 inch starts at $999, while the 13 inch retails for $1,099 and up.
MacBook Pro
Although the new MacBook Air is available today, Apple wanted to offer a "sneak peek" of the Mac Pro, which it dubbed "the future of the pro desktop" on the main screen. The device, with dual AMD CPUs, resembles a squat coffee-maker from the future (it's supposedly a mere eighth the volume of the old Mac Pro); it's coming later this year.
iWork for iCloud
Apple has decided to jump into the cloud-productivity space with iWork for iCloud, which makes the company's iWork portfolio (Pages, Numbers, and Keynote) browser-based. This is a clear response to Office 365 and Google Docs; the question is whether Apple can effectively battle Microsoft and Google in this arena, considering the latter two firms' considerable head start. In the WWDC demo, iWork for iCloud looked quite similar to the "traditional" version of Apple's productivity hardware; it supports Safari (obviously), Internet Explorer and Chrome.
iOS
And finally, the executives onstage turned back to iOS, which (according to Apple) powers some 600 million devices around the world. This version involves more than a few tweaks: from a redesigned "Slide to Unlock" at the bottom of the screen, to the bottom-up control panel that slides over the home-screen, to the "flat" (as predicted) icons and an interface that adjusts as the phone is tilted, this is a total redesign. As a software designer, Ive is clearly a huge fan of basic shapes—circles and squares— and layering translucent elements atop one another. Control panel affords easy access to settings such as Wi-Fi, rather than having to tap and swipe through three or four screens: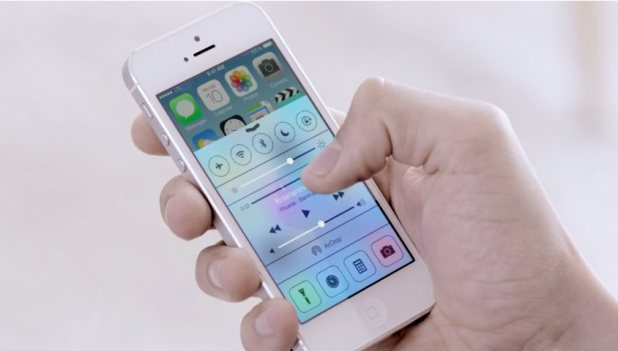 Every app has been redesigned, from the typography down to the animations swirling in the background. As the rumors predicted, the "real world" elements have been completely stripped away: no more digital green felt or blonde wood. Siri has a new voice, along with new features such as Twitter and Wikipedia search. Car makers are introducing functionality that allows iOS to take over the screen in a car, giving drivers access to turn-by-turn navigation and hands-free calling. The long-awaited streaming-music service manifested as iTunes Radio, which offers the aforementioned streaming plus featured stations and the ability to download songs you hear. [caption id="attachment_10292" align="aligncenter" width="618"]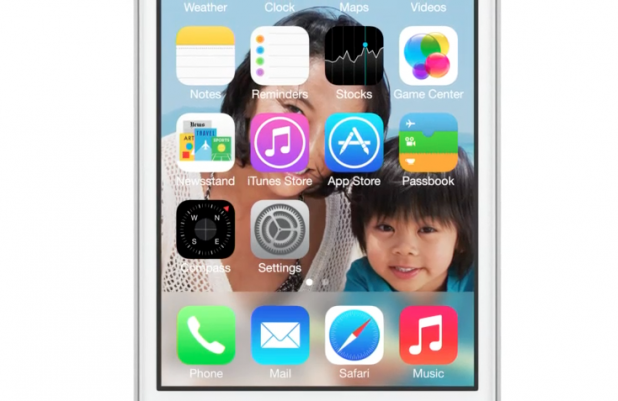 iOS 7: Flat design.[/caption] The new iOS will be available for iPhone 4 and later, and iPad 2 and later. In sum, this is the horse upon which Apple intends to ride into the future.
Image: Apple