[caption id="attachment_141214" align="aligncenter" width="4000"]
Today at Apple program.[/caption] Apple is trying to make coding a mainstream exercise. With its new Today at Apple
program
, it hopes to help people learn the finer points of writing Swift apps. The company says it will launch "dozens" of educational sessions in all 495 company stores next month, with a wide range of topics on offer. It will reportedly have classes on photo, video, music, coding, art and design, and other topics. These will differ from the current Apple Store
Workshops
by bringing in experts to teach or lead some of these get-togethers. In another move away from Workshops, each Apple Store will also get a new Forum Display, which the company says is designed specifically for Today at Apple sessions. They have better sound than a typical display, and are designed for in-store classes, complete with seating.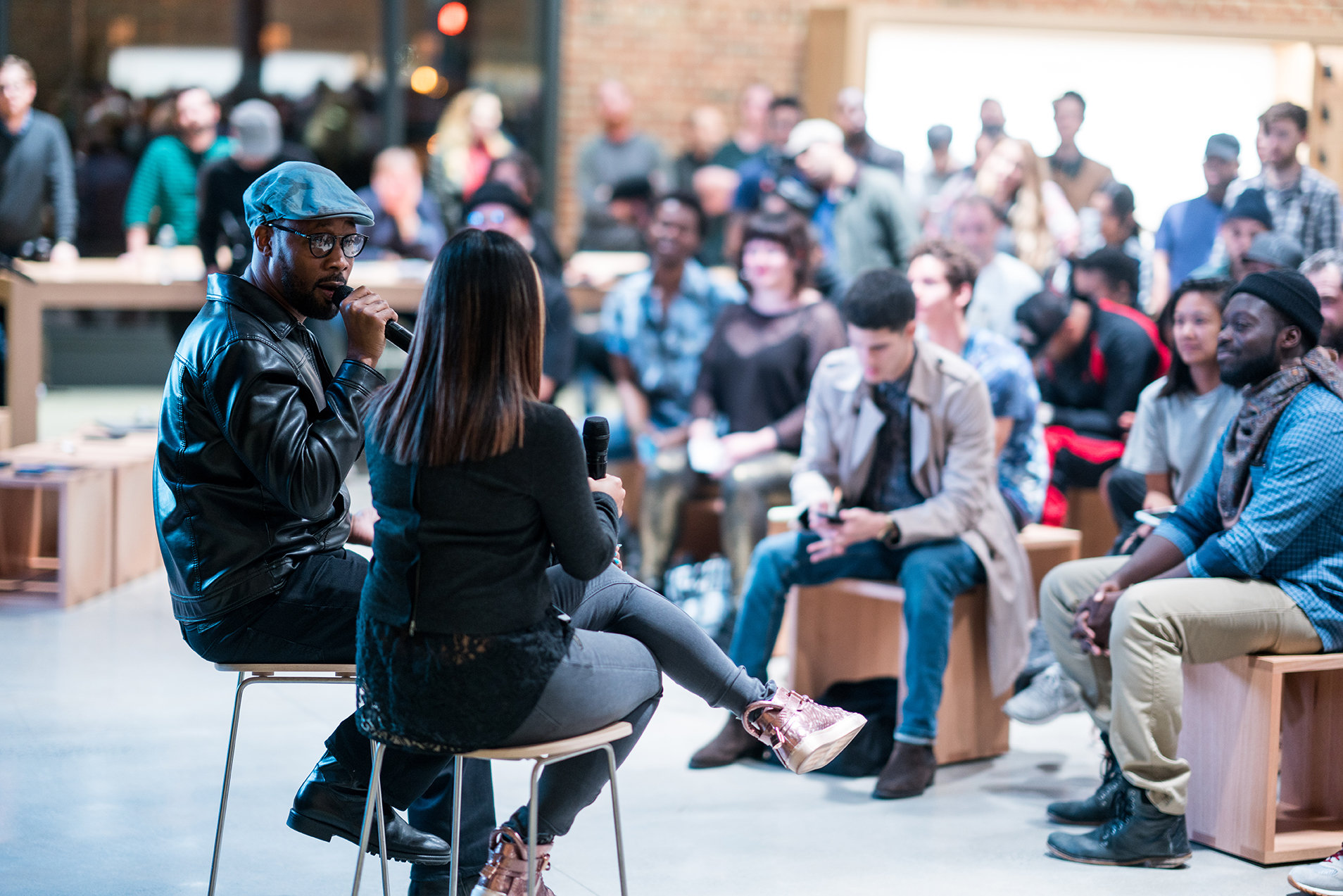 Angela Ahrendts, Apple's Senior Vice President of Retail, said the program was an evolution of Apple's in-store experience:
At the heart of every Apple Store is the desire to educate and inspire the communities we serve. Today at Apple' is one of the ways we're evolving our experience to better serve local customers and entrepreneurs. We're creating a modern-day town square, where everyone is welcome in a space where the best of Apple comes together to connect with one another, discover a new passion, or take their skill to the next level. We think it will be a fun and enlightening experience for everyone who joins.
Coding sessions will lean on Swift Playgrounds to help anyone learn to code, and will "explore coding concepts with the same code professional developers use every day." An iPad app, Swift Playgrounds helps people learn coding disciplines without the need for a MacBook or Xcode (those come later, hopefully). The iPad seems to be the side-angle for Apple in this endeavor, too. All of its classes use iPads to introduce people to creative disciplines. It obviously makes a bit more sense to deploy iPads in-store rather than MacBooks, but Apple has also started positioning its tablets as PC replacements, so underscoring the touch-screens' powerful features to the biggest possible audience is important. Apple has been involved with in-store coding workshops before. It participates in the '
Hour of Code
' annually. We can't say how often or evenly distributed these new workshops will be, but for anyone new to coding, this is a great way to get started.